New Robinson Crusoe Discovered on Greek Islet [PHOTOS]
Is it possible for man to live all alone? Sostis, a 60 year-old former sailor, is the only human inhabitant of the volcanic islet of Palaia Kameni located in the caldera of Santorini.
He owns a dog, poultry and lives in a 10sqm house. The drooping economy has affected the lives of many.
Greece's economy is in recession for a fifth consecutive year and is seen contracting by 4.3 per cent this year as the government imposes austerity measures in exchange for financial aid from the European Union and the International Monetary Fund.
A glimpse of the life of the lone man in the islet: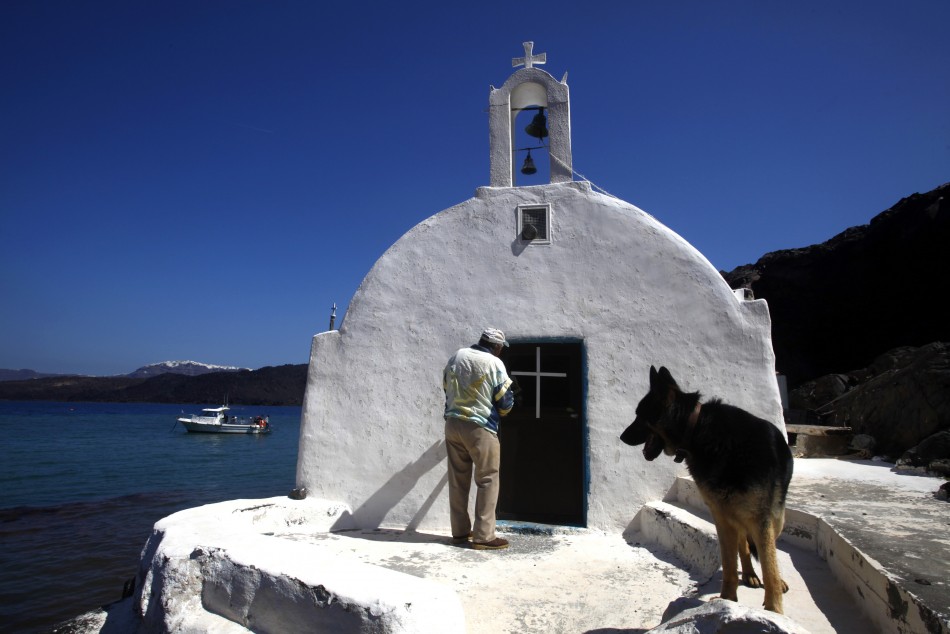 © Copyright IBTimes 2023. All rights reserved.