The long list of every investigation looking into Donald Trump, the 2016 election and Russia
Trump Jr's emails have added to an already growing pile of complex investigations.
The release of emails by Donald Trump Jr, revealing that he consented to a meeting with a Russian lawyer to collect information discrediting Hillary Clinton, has added yet another dimension the ongoing Trump-Russia saga in Washington.
Ever since concerns that Russia may have interfered in the 2016 presidential election began, congressmen and officials have looked deep into what involvement they hay have had.
Sanctions were introduced by Barack Obama in retaliation for the alleged interference, interference Russia has always denied.
But now multiple investigations are underway looking into different angles at connections to the Trump campaign, as well as what influence Russia may have had over the results.
A number of committees and security organisations have ramped up their scrutiny over the various matters in recent months.
Several flashpoints have taken these investigations to new heights, including the dismissal of Trump's former national security adviser Michael Flynn, the firing of FBI director James Comey, the revelations that Trump handed intelligence information over to the Russians and the emails from Trump Jr.
The Department of Justice, now guided by a special counsel in the shape of former FBI director Robert Mueller, is looking into the ties between the Trump campaign and Russia and any possible cover-up.
Meanwhile, there are numerous committees on Capitol Hill that have been looking into possible Russian influences on the election.
This includes the Senate Intelligence Committee who, under their purview, have taken part in both open and closed testimonial from James Comey.
Two other congressional groups, the Senate Judiciary Committee and House Oversight and Government Reform Committee, are looking into former national security adviser Michael Flynn, as well as the firing of Comey.
Despite the departure of Comey, who believes that he was fired because of the FBI investigation into the Trump campaign's ties to Russia, the bureau is continuing its process.
The latest revelations from Trump Jr's emails have sparked interest from these committees, who are interested in hearing from the co-executive vice president of the Trump organisation.
Trump Jr said he would happily appear under oath to any committee to help with their investigations.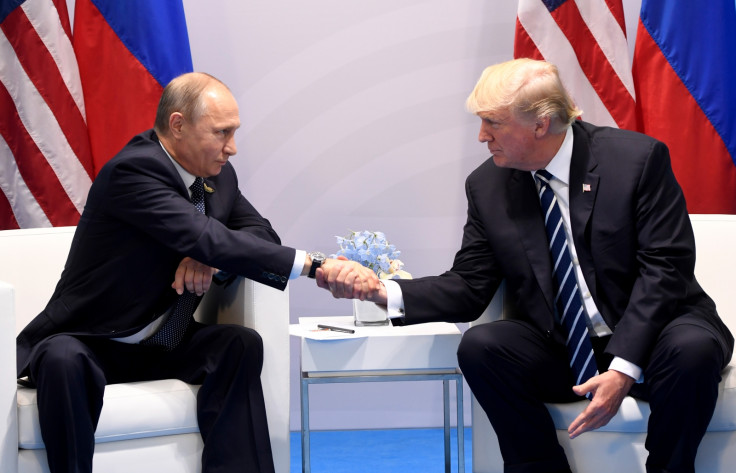 © Copyright IBTimes 2023. All rights reserved.