Israeli government hackers managed to hack the Islamic State and uncover an Isis bomb-making cell in Syria to learn that the terrorist group was capable of creating explosives that looked like batteries for laptops.
The classified information about these explosives, capable of tricking X-ray machines and other screening devices, helped prompt the US electronics ban on devices larger than a smartphone in airplane cabins on flights from 10 airports in eight Muslim-majority countries.
President Donald Trump allegedly revealed this "exquisite" information during his meeting with top Russian officials in his Oval Office on 10 May, the New York Times reported citing two anonymous US officials familiar with the operation.
Trump sparked fierce criticism from Democrats and serious diplomatic concerns followed a Washington Post report in May that he leaked highly classified Israeli intelligence during the meeting with Russia's ambassador to the US Sergey Kislyak and Foreign Minister Sergey Lavrov in May.
Reports later emerged that Israel was the source of the sensitive intelligence.
However, no details regarding what information was reportedly disclosed by Trump to the Russian officials were immediately known.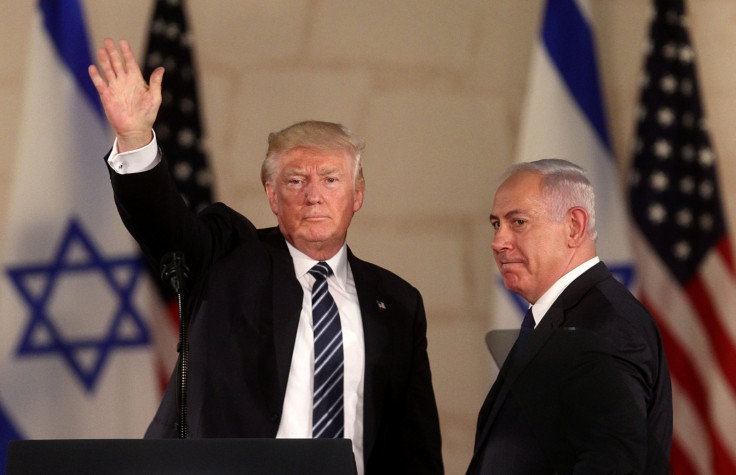 Trump's meeting with the Russian diplomats at the White House came a day after he fired FBI Director James Comey who was leading the investigation into the alleged Russian meddling in the 2016 presidential election and allegations of collusion between the Kremlin and Trump's campaign.
Israeli intelligence officials were reportedly infuriated and alarmed over the alleged disclosure. However, the White House denied the allegations that the president divulged sensitive information to Russia.
US National Security Adviser H R McMaster said Trump's conversation with the Russian foreign minister was "wholly appropriate" and "consistent with the routine sharing of information between the president and any leaders with whom he's engaged."
Trump later confirmed in a tweet that he did share information with the Russian officials saying he had an "absolute right" to do so.
When meeting with Israeli Prime Minister Benjamin Netanyahu in Jerusalem last month, Trump again reiterated that he never mentioned Israel during the meeting.
"Just so you understand, I never mentioned the word or the name Israel", Trump said towards the end of a photo-op with Netanyahu. "Never mentioned it during that conversation. They're all saying I did, so you have another story wrong. Never mentioned the word 'Israel.'"
Netanyahu said "intelligence cooperation is terrific" with the United States and has "never been better".
The Times reported that US has been met with limited success and "consistent disappointment" in its battle to curb the Islamic State's online efforts to spread its propaganda, recruit members, and use encrypted communications to circulate information.
"In general, there was some sense of disappointment in the overall ability for cyberoperations to land a major blow against ISIS," Joshua Geltzer, former senior director for counterterrorism at the National Security Council told NYT. "This is just much harder in practice than people think. It's almost never as cool as getting into a system and thinking you'll see things disappear for good."