Lord Ashcroft puts Tories on six-point lead over Labour as general election looms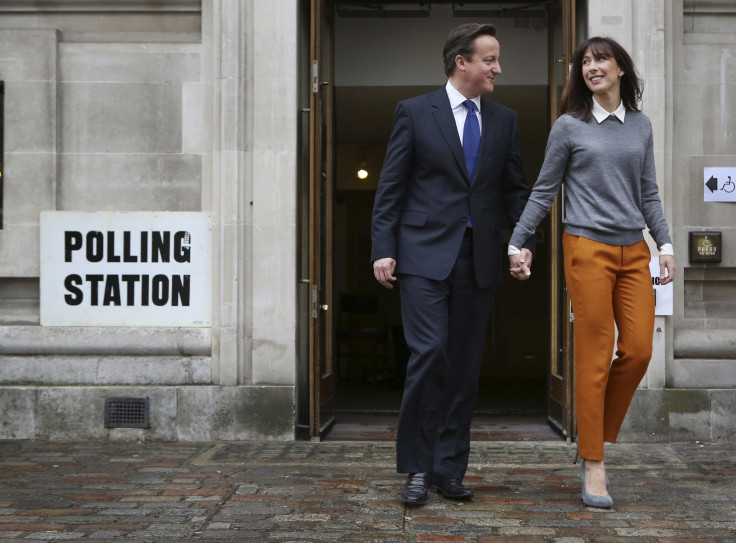 The Tories have an "unexpected" six-point lead over Labour going into the general election, according Lord Ashcroft.
But it is not all good news for David Cameron and his party as the survey, which put the Conservatives on 34% and Labour on 28%, means the Tories would be short of a majority in the House of Commons.
Electoral Calculus, with Ashcroft's latest figures dialled-in, would give the Conservatives 324 MPs, Ed Miliband's party would win 278 seats and the Liberal Democrats would hold 19 constituencies after polling day.
"It is important to keep results like this in perspective and to look at the overall trend rather than any individual poll," Ashcroft said.
"The Ashcroft National Poll (ANP) is subject to a margin of error of 3% – meaning the Conservative share could be low enough, and the Labour score high enough, for the parties to be tied on 31%.
He added: "Indeed only the Conservative score, up four points, has moved outside the margin of error since the last ANP in December.
"Alternatively, we could be seeing the start of a shift in opinion as the choice looms larger at the start of an election year. Let us see what future results tell us."
The figures come after Labour and the Conservatives launched their election campaigns.
Cameron took to the stage today (12 January) to unveil the first of six themes at the heart of his party's manifesto.
He warned this generation of voters not to leave a "legacy of debt" to their children and promised a Tory government would deal with the deficit to make sure the UK is "a country that lives within its means once again".
Elsewhere, a poll from Populus put Labour on 37% and the Conservatives on 32% and the latest YouGov poll for The Sunday Times put the parties neck and neck (32% vs 32%).
© Copyright IBTimes 2023. All rights reserved.