Key points of the findings:
New regulatory body will be overseen by Ofcom.
Statutory underpinning needed for Ofcom.
Leveson: "This is not statutory legislation of the press."
David Cameron does not want statutory body to oversee the new independent press regulator
Nick Clegg supports self regulation enshrined in law. Ed Miliband also believes this
New board will not have power to stop publication.
Fines up to £1m could be levied.
Membership of the new regulatory body should be voluntary.
No extensive evidence of police corruption.
Press and politicians too close. Politicans should publish contact with reporters.
Jeremy Hunt in the clear - Leveson finds no credible evidence of bias in favour of BSkyB by Hunt.
No government or industry figures on new watchdog.
Press has been "reckless" in prioritising sensationalist stories.
Press "wreaked havoc" with lives of ordinary people, such as family of murdered schoolgirl Millie Dowler.
17:03
Speaking at the conference, Mark Lewis, solicitor for some of the phone-hacking victims, says he has spoken to some of his clients and "they feel they have been let down.
"It's a voluntary system, people can pull out of it so quickly."
Hacked Off director Professor Brian Cathcart: "We hope that in the coming cross-party talks, he [David Cameron] can be persuaded to change his mind. We urge the other party leaders to practise their persuasive arts on him. This is a very important moment."
Hacked Off member Ed Blum: "I think David Cameron's statement today has let down the victims.
"The British public will know that the slippery slope to self-regulation has let them down as well."
16:49
Last but not least is a press conference fron the Hacked Off campign group, who have been very critical of the outcome and especially Cameron not backing the new law.
16:24
Clegg finishes: "We need to get on with this without delay. We owe it to the victims of these scandals, who have already waited too long for us to do the right thing. Too long for an independent press watchdog in which they can put their trust. I am determined we do not make them wait any more.
"We need to get on with this without delay. We owe it to the victims of these scandals, who have already waited too long for us to do the right thing."
16:22
Clegg tells the Commons: "On the basic model of a new self-regulatory body, established with a change to the law in principle, I believe this can be done in a proportionate and workable way. I understand the entirely legitimate reasons why some members of this House are wary of using legislation.
"I have thought long and hard about this. I'm a liberal, I don't make laws for the sake of it - and certainly not when it comes to the press. Indeed, when I gave my own evidence to the Inquiry, I made the point that, if we could create a rigorous, independent system of regulation which covers all of the major players, without any changes to the law, of course we should. But no one has yet come up with a way of doing that. Lord Justice Leveson has considered these issues at length.
"He has found that changing the law is the only way to guarantee a system of self-regulation which seeks to cover all of the press. And he explains why the system of sticks and carrots he proposes has to be recognised in statute in order to be properly implemented by the courts."
16:17
Nick Clegg starts his own statement to the Leveson report.Clegg says he would agree with Leveson's report if it was "proportionate and workable", which he believes it is.He said he does have a few specific concerns, mainly the use of Ofcom for regulation and data protection.He says cross-party talks "must establish an early and clear timetable [for change] so the momentum is not lost".
16:00
Key point - Cameron has said he has "serious concerns and misgivings" over the idea of statutory regulation infringe on free speech and free press.
He told Commons: "The issue of principle is that for the first time we would have crossed the rubicon of writing elements of press regulation into the law of the land.
"We should, I believe, be wary of any legislation that has the potential to infringe free speech and a free press."
15:48
Tory MP Rob Wilson says the Labour party should apologise for making false allegations against Jeremy Hunt.
Cameron adds: "During the course of this inquiry, a number of serious allegations were made and I want to deal with them directly.
"First, that my party struck a deal with News International. This is an allegation that was repeated again and again on the floor of this House and at the inquiry itself. Lord Justice Leveson looked at this in detail and rejects the allegation emphatically."

Labour MP Chris Bryant: "If we don't do what [Leveson] says there will be more Millie Dowlers; that will be our fault".
Cameron said he does not have an answer if some members of the media walk away from a voluntary regulator, but neither does Leveson.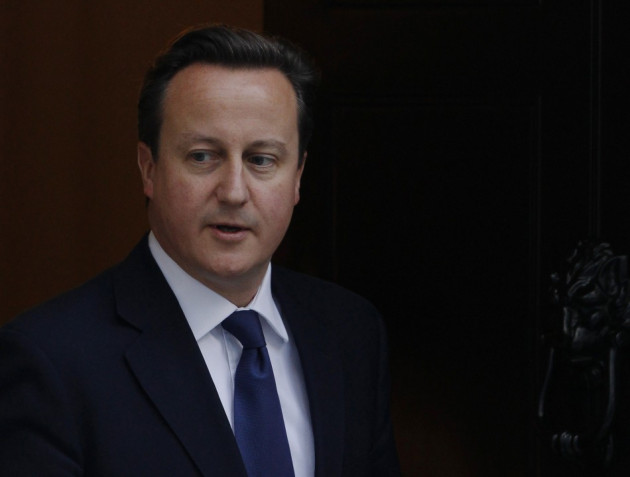 15:30
Cameron says paragraphs 71, 72 and 73 are the most important parts of the Leveson report, prompted by a question from Sir Malcolm Rifkind.
71. It is worth being clear what this legislation would not do. The legislation would not establish a body to regulate the press: it would be up to the press to come forward with their own body that meets the criteria laid down. The legislation would not give any rights to Parliament, to the Government, or to any regulatory (or other) body to prevent newspapers from publishing any material whatsoever. Nor would it give any rights to these entities to require newspapers to publish any material except insofar as it would require the recognised self-regulatory body to have the power to direct the placement and prominence of corrections and apologies in respect of information found, by that body, to require them.
72. What would the legislation achieve? Three things. First, it would enshrine, for the first time, a legal duty on the Government to protect the freedom of the press. Second, it would provide an independent process to recognise the new self-regulatory body and reassure the public that the basic requirements of independence and effectiveness were met and continue to be met; in the Report, I recommend that this is done by Ofcom. Third, by recognising the new body, it would validate its standards code and the arbitral system sufficient to justify the benefits in law that would flow to those who subscribed; these could relate to data protection and the approach of the court to various issues concerning acceptable practice, in addition to cost consequences if appropriate alternative dispute resolution is available.
73. Despite what will be said about these recommendations by those who oppose them, this is not, and cannot be characterised as, statutory regulation of the press. What is proposed here is independent regulation of the press organised by the press, with a statutory verification process to ensure that the required levels of independence and effectiveness are met by the system in order for publishers to take advantage of the benefits arising as a result of membership.
15:28
Sir Peter Tapsell: Some newspaper owners are bad men, and sometimes foreigners, with an ingrained hostility towards Britain". Asks shoud ownership be restricted to British people.
15:20
Miliband says this is a once in a lifetime opportunity to regulate the press properly - "There can be no more last-chance saloons".
15:16
These proposals are "measured, reasonable and proportionate".
Ed Miliband begins his response. Says he will be seeking to persuade Cameron to "put our faith in the recommendations of Lord Justice Leveson."
15:14
Cameron says the second stage of the Leveson inquiry, which looks at looking at the detail of the phone hacking scandal, will after the court cases.
Cameron: "Current system is "badly broken" and a new system is needed"
15:06
Cameron accepts principles of independent regulation of the press. "I hope the whole House will come in behind them and the onus will be on the press to implement them."
The PCC is not a regulator, nor is it "fit for purpose"
Relationship between the press and politicians: "Too close a relationship".
15:00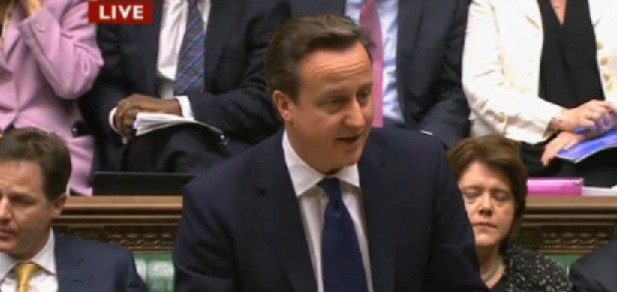 David Cameron begins his response to the Leveson report. Says he backs the report from Leveson.
Cameron discusses Leveson's revalations that Cameron appointed Jeremy Hunt to the News Corp BSkyB takeover bid to fix the outcome and there was no bias between News International and the Tory Party.
Calls on members of the House to apologise
14:37
So not the statutory regulation as many people feared, but the press may be monitored by a statutory body such as Ofcom
Nearly 15 minutes until David Cameron gives his view on the report to the House of Commons, which he first saw yesterday.
Nick Clegg will give his seperate statement at around 16:15
14:37
Jacqui Hames, from Hacked Off, says: "These proposals are reasonable and proportionate. The press must be given a deadline. The inquiry is over, now is the time for action."
Leveson writes in report: "There have been too many times when, chasing the story, parts of the press have acted as if its own code, which it wrote, simply did not exist. This has caused real hardship and, on occasion, wreaked havoc with the lives of innocent people whose rights and liberties have been disdained."
14:01
Before he leaves, he says the press must decide "who guards the guardians".
He critises the Metropolitan police, focusing on John Yates, for failing to look further into the phone hacking after articles in the Guardian and the New York Times said the scandal went beyong one "rogue" reporter.
13:51
He says the realtionship between press and politicians has in some circumstances become too close, but overal it is in "robust good health".
Leveson says it is not his role to establish a new press code or decide how an independent regulatory body woould be run.
Law enforcement can never be the whole answer, says "having policeman in every newsroom" in not the solution.
"It is essential that the need for a fresh start in press regulation is fully embraced, and a new regime thereafter implemented".
13:44
Describes current regulation as still being too much like the "industry marking its own homework".
Leveson singles out Rupert Murdoch's now defunct News of the World title, saying it "had lost its way in relation to phone hacking," but gave his critique to the press as a whole, saying it displayed a "significant and reckless disregard for accuracy".
"Despite what will be said about these recommendations by those who oppose them, this is not, and cannot be characterised as, statutory regulation of the press.
"Too many stories in too many newspapers were the subject of complaints from too many people with too little in the way of titles taking responsibility, or considering the consequences for the individuals involved.
"There has been a recklessness in prioritising sensational stories, almost irrespective of the harm the the stories may cause and the rights of those who would be affected."
13:38
"The press, operating properly and in the public interest is one of the true safeguards of our democracy"
New regulating body shoulld be free from "any influence from industry and government It should be governed by an independent board. The chair and the members of the board must be appointed in a genuinely open, transparent and independent way."
Leveson is now speaking about his report. Says his investigation started with the hacking of the phone of a murdered girl and expanded to cover politicians, the press and the police.
"For the seventh time in less than 70 years, a report has been commissioned by the Government which has dealt with concerns about the press.It was sparked by public revulsion about a single action - the hacking of the mobile phone of a murdered teenager."
He adds it is the most concentrated look at the British press this country has ever seen.
Leveson says the press holds a privileged and powerful place as defender of democracy, but some responsibilities have been ignored.
On one occasion, they have "wreaked havoc" on the lives on the lives of innocent people
13:31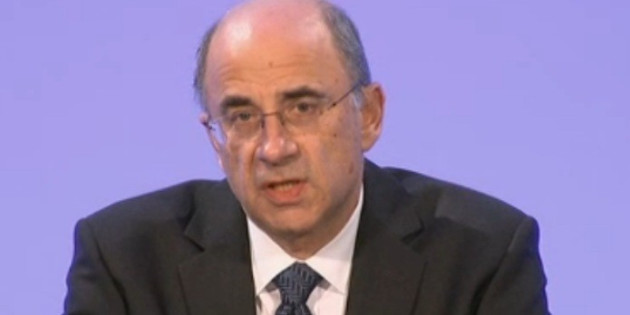 Leveson's report has been published and is available for download. It recommends a tougher form of self-regulation backed by legislation.
13:23
With less than 10 minutes to go, here's a sneak peak of the report itslef, via ITV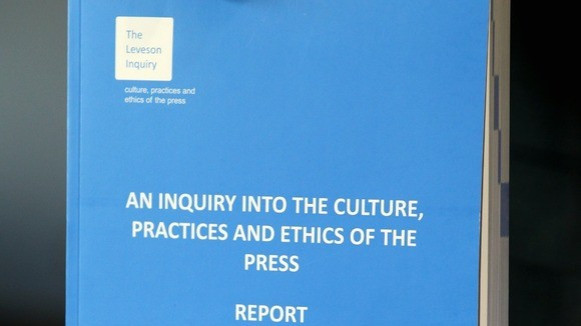 13: 16
One person who will not be attending the big reveal is Rupert Murdoch. He is leaving leaving his Fifth Avenue home all the way in New York.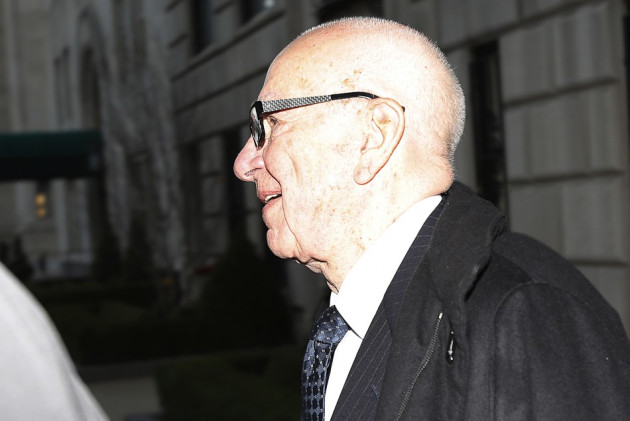 13:03
Think you can be a better editor than Paul Dacre or Alan Rusbridger? Take this Channel 4 News test and see just if you would be forced to give evidence at Leveson or not.
12:50
Journalists reading #Leveson in media 'lock in' having to read 19 pages per minutelive.standard.co.uk/Event/Thread.a…

— Evening Standard (@standardnews) November 29, 2012
12:49
IBTimes UK is currently enjoying this quiet period before the Leveson-shaped media storm hits in around 45 minutes. Speaking of which, you can actually purchase the mammoth 2,000 report after its release for a mere £250. Just in time for Christmas.
12:14
Journalist and lawyer David Allen Green, known for the Twitter joke trial, has a pretty comprehensive list of what to look out for in today's release.
12:11
According to Broadcast Magazine the Hugh Grant doc last night was only 470k (1.9%) of audience and was beaten by C5's Removal Men. — Charlie Mole (@Charlie_Mole) November 29, 2012
12:06 According to the BBC, David Cameron had the worst memory when giving evidence at the inquiry. Cameron said the words "I don't remember," "I don't recall," "I can't remember" or "I can't recall" a grand total of 49 times out of 25,890 words he spoke. Second was James Murdoch with 41 times out of 23,162 words followed by Rebekah Brooks with 35 forgotten memories from 20,544 words spoken. 11:59 To pass the time, here's a Leveson mash-up by former Daily Star reporter and one of those who gave evidence at the Inquiry, Richard Peppiatt
11:56
In the QE2 Conf Centre about to be 'locked in' with #Leveson report. More at 1.30pm. — Andy Davies (@adavies4) November 29, 2012
11:53 The Guardian's Emily Bell has a very interesting article on why, even after all this hype and attention, the Leveson report will have little or no effect on the 21st century.
11:50 A Downing Street spokeswoman confirms Deputy Prime Minister Nick Clegg will make a separate statement. She says: "Clearly it is a very large report and they are working through it now... We are in a coalition government and you can expect things to be done slightly differently." 11:32
In only a few hours time there will be thousands of column inches explaining why the newspaper industry is no more.#Leveson — Jack of Kent (@DavidAllenGreen) November 29, 2012
11:20 Some of those involved with the Leveson Inquiry have arrived for the release of the report.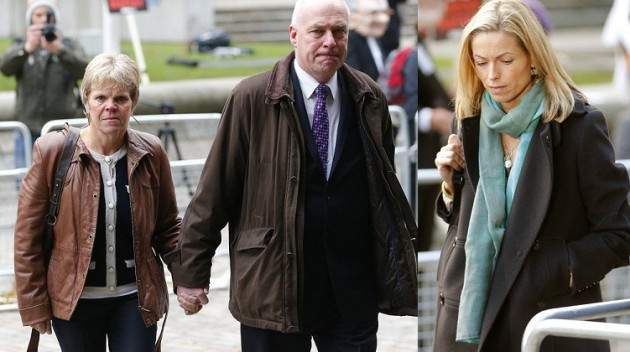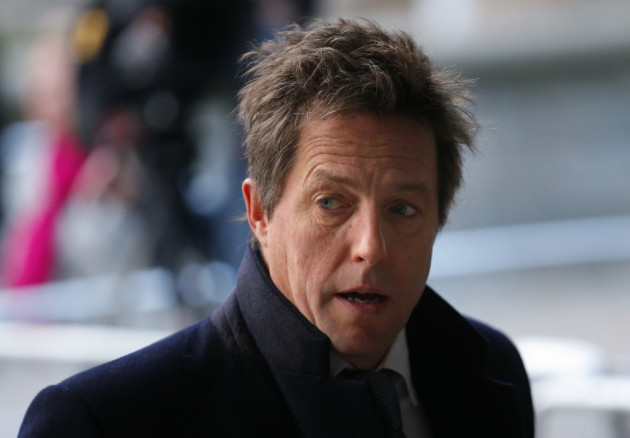 10:58 A reminder of the key moments coming up today:
13:30: Lord Justice Leveson will finally publish his report and make a statement on his recommendations. He will, however, not answer any questions about his report.
15:00: Prime Minister David Cameron will make a statement to the House of Commons about the report, with Nick Clegg to make one soon afterwards. Both saw the report yesterday.
Ed Miliband, who saw the report today, will also give a reply. He believes in independent regulation made possible by statute.
16:00: A press conference held by the campaign group Hacked Off, which will also be attended by some phone-hacking victims.
10:46 Over months of hearings, the Leveson Inquiry heard evidence from an array of media moguls, bereaved parents, celebrities and top politicians. The Press Gazette collected some of the most memorable quotes from the inquiries, some of which will be sure to influence the outcome of the report. Possibly the most heart-breaking quote came from Bob and Sally Dowler, parent of murdered schoolgirl Milly Dowler, whose mobile phone hacking the reason for the inquiry. Sally talked of her false hope her daughter was still alive. She said: "I rang her phone, it clicked through on to her voicemail, so I heard her voice and it was just like, 'she's picked up her voicemail, she's alive". As soon as I was told it was about phone hacking, literally I didn't sleep for about three nights because you replay everything in your mind and just think, 'oh, that makes sense now, that makes sense'". Hugh Grant described British press as toxic, News of the World reporter famously argued "privacy is for paedos" and Piers Morgan said: "I have very little sympathy with celebrities who sell their weddings for a million pounds - one of the most private days of their lives - and then expect to have privacy if they get caught having affairs."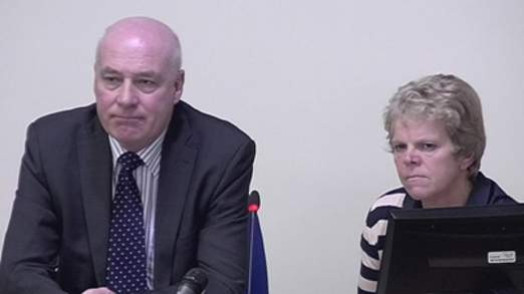 10:36
Five people, including Rebekah Brooks and Andy Coulson, charged with alleged corrupt payments, bailed to appear before court next Thursday — Sky News Newsdesk (@SkyNewsBreak) November 29, 2012
10:12
It has been confirmed that Nick Clegg will make a separate statement in the Commons to Cameron following the release of the Leveson report.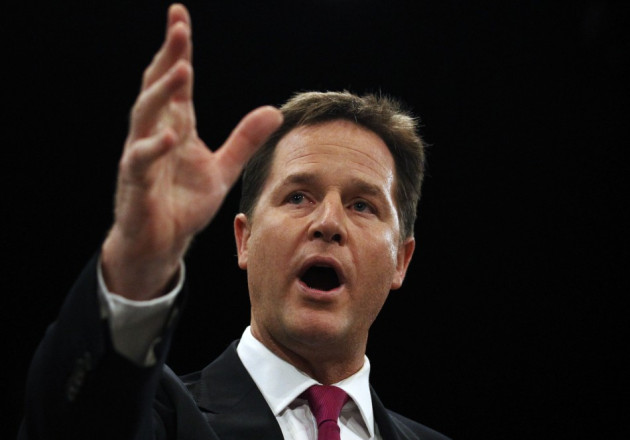 09:54
There are more than a few media heads who will oppose the potential statutory regulations.
The Spectator, the country's oldest political magazine, insisted it would refuse to join any regulatory system enforced by the Government. It said in an editorial: "If the press agrees a new form of self-regulation, perhaps contractually binding this time, we will happily take part. But we would not sign up to anything enforced by government,
Mayor of London Boris Johnson wrote in The Sun: "Today Lord Justice Leveson will be under huge pressure to propose some form of statutory control of the press.
"I hope and pray that the government will not take that step backwards.
"It is one of the glories of this country that we have a free, exuberant and sometimes feral media."
News International's chief executive Tom Mockridge backed calls for a "tough" new press monitor, saying that newspapers "need a watchdog with bite and a watchdog with investigative powers." However he warned that state-backed regulation would put too much power in politicians' hands.
09:37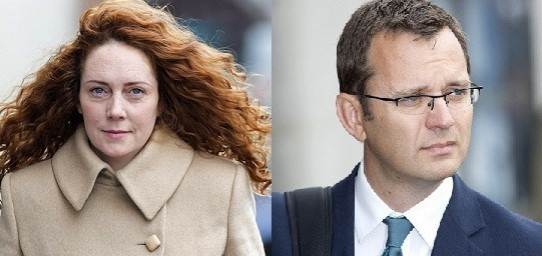 It is also key to remember that former News International chief Rebekah Brooks and ex-government spin doctor Andy Coulson are due in court this morning to face charges of alleged bribery of public officials.
09:30
The Leveson report could catalyse the biggest shake-up of the press in years and has already attracted tens of thousands of column inches. But how interested are the general public interested in its findings, and what do they believe the result of regulatory change should be?
An ITV ComRes poll showed 51 percent of people believe the government should introduce statutory regulation, with a further 20 percent disagreeing. The rest (30 percent) said they did not know what the best outcome would be.
A second poll by the BBC also showed agreement for independent regulation backed by law. Almost half (47 percent) of those asked by BBC Radio 5 Live said they wanted a regulatory body with the rules enforced by the courts.
09: 26
After a 16-month inquiry costing around £6m, Lord Justice Leveson will today publish his 2,000 page report into the culture, practice and ethics of the press.
There is already fear and speculation into what recommendations the report will make regarding the press, with the Government poised for a split on the outcome on what the most appropriate model should be.
On one side, there is the option of a more vigorous model of the current self-regulation - which has been described as toothless and ineffective, especially in the wake of the phone hacking scandal.
Leveson himself is widely expected to recommend a form of statutory press regulation overseen by an independent body when he reveals his report at 1:30pm.
On the other hand there is statuary regulation - a system of regulation with firmer legal foundations. However the newspaper industry has argued this is a total violation of freedom of the oppress.
These two main models have already seen a rift start to form between the coalition. Nick Clegg took the unprecedented step of requesting permission to make a separate statement from David Cameron, if their opinion on the report differs. The Prime Minister gives his response to Commons at 3pm.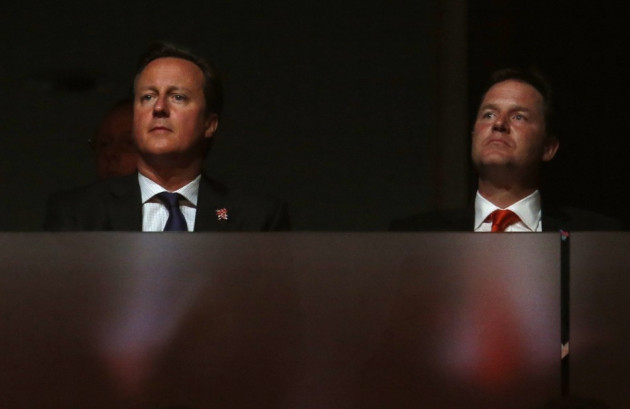 It is expected Clegg is pushing towards statutory regulation, whereas Cameron would prefere a tougher form of independent regulation. The prime minister told the House of Commons yesterday that a "free press is absolutely vital for a healthy democracy".
He added: "This Government set up Leveson because of unacceptable practices in parts of the media and because of a failed regulatory system.
"I think we should try and work across party lines on this issue, it is right to meet with other party leaders about this issue and I will do so.
"What matters most I believe is that we end up with an independent regulatory system that can deliver and in which the public have confidence."