Lord Mandelson slams Labour for 'crude and short termist' mansion tax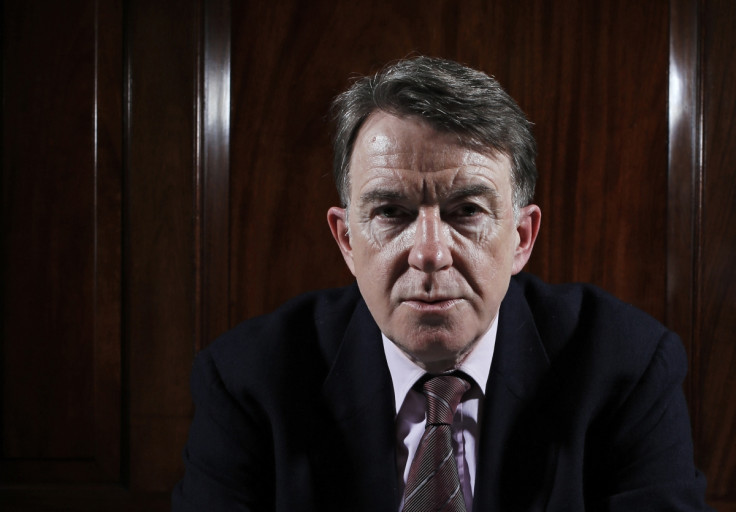 Former Labour cabinet minister Lord Mandelson has slammed the party for the "crude" and "short-termist" mansion tax scheme that Ed Miliband plans to implement if he wins the general election in May 2015.
Lord Mandelson he did not like the idea of "clobbering people" with the mansion tax scheme and that there were other ways to efficiently raise money for public services.
"[The Liberal Democrat idea of adding new council tax bands] will take longer to introduce, that's true, but it will be more effective and efficient," said Mandelson on BBC Two's Newsnight programme.
"We don't have an efficient way of taxing property in Britain. I don't happen to think the mansion tax is the right policy response to that, I think it's crude, and I think it's short-termist.
"What we need is what I think the Liberal Democrats are proposing and that is the introduction of further bands that relate to different values of property within the council tax system. That's what I would like to see.
"It will take longer to introduce, that's true, but it will be more effective and efficient in the long term than just sort of clobbering people with a rather sort of crude, short-term mansion tax".
Britain's main opposition Labour has proposed raising the tax on properties valued above £2m but it has been met with fierce criticism from some members of the public and celebrities which claim that soaring UK house prices have involuntarily pushed their homes into a high price bracket.
The proposed mansion tax would result in those property owners being annually charged £3,000 while that bill could rise to £19,000 for more pricey homes.
The Conservative-led coalition has already tried to appease the electorate with different forms of tax, while also trying to alleviate a housing shortage across the country.
The Liberal Democrats have called to review existing council tax bands since the early 1990s.
© Copyright IBTimes 2023. All rights reserved.