Los Angeles Metro Bus Passenger: 'Don't Mess With Me, I Have Ebola'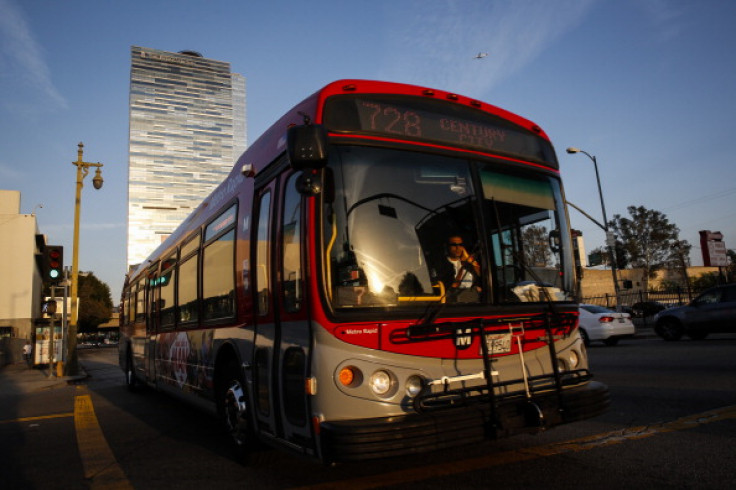 Los Angeles County police are searching for a man who reportedly boarded a Metro bus wearing a surgical mask and told the driver, "Don't mess with me, I have Ebola."
According to the Los Angeles Country Sheriff's Department, the driver remained calm but secretly dialled up the Metro Operations Control who asked the driver to keep driving.
"This is a very serious thing. Someone who does a thing like that is trying to cause fear in the population," said Metro spokesperson Paul Gonzales, as reported by CBS Los Angeles.
Before leaving the bus, the man reportedly took off his mask and threw it on the floor of the vehicle.
The driver was next instructed by the Metro Operations Control to get all the passengers off the bus and drive the bus to a station on Mission Street in Los Angeles.
The bus was later quarantined and examined for approximately two hours by paramedics and officials. It will remain taped off until the investigations are over.
The driver was taken to a hospital for medical examination. So far, he has showed no signs of contracting the Ebola virus.
"No bodily fluids were transmitted. No blood. No spit. Nothing like that," said Gonzales.
Los Angeles County health officials believe the incident was a hoax.
While an investigation is ongoing to find the man, authorities said today that upon arrest the man will be charged for making a terrorist threat.
The World Health Organisation confirmed on Tuesday 14 October that by December, an estimated 10,000 Ebola cases could be registered per week in Guinea, Liberia and Sierra Leone.
© Copyright IBTimes 2023. All rights reserved.