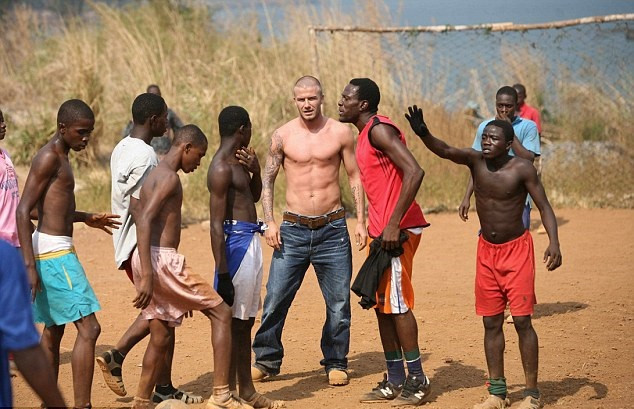 David Beckham is to front a campaign in West Africa, highlighting ways to prevent the spread of the deadly ebola virus.
The former England captain will appear in the video in the capacity of a Unicef ambassador.
He explains the importance of cleanliness in controlling the spread of the epidemic which has left over 4000 people dead in Sierra Leone, Liberia and Guinea.
Sierra Leone Football Association president Isha Johansen confirmed the news of Beckham's role in the health campaign saying: "To have David Beckham involved in this campaign is massive for us and we are so grateful to him. In Sierra Leone football is a religion. All men, women and children follow a player or a team from the Premier League but David Beckham is the favourite."
Mrs Johansen added: "Our country and the whole of West Africa is facing a terrible plight and the numbers who are dying are incredible."
The 39-year-old football star has previously visited Makeni in Sierra Leone in 2008 - one of the areas worst affected by the virus, where many of the victims are young children.
Beckham also met with players from Mrs Johansen's football club, FC Johansen, based in the capital Freetown during the visit.
Supermodel Naomi Campbell also pledged her support to a campaign to highlight awareness of the deadly virus revealing pans to stage a Fashion for Relief fashion show.
Meanwhile, a female nurse from Texas who treated America's Ebola 'patient zero' became the second person in the country to test positive for the deadly virus today.