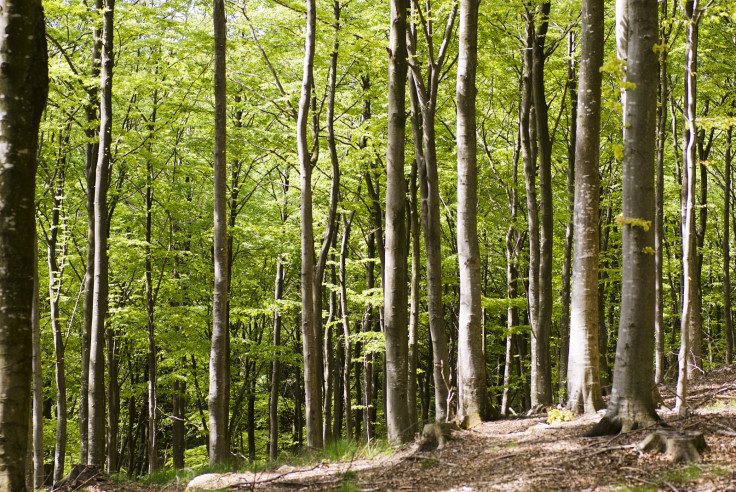 A four-year-old boy has been found alive after wandering alone without food for five days in a Russian forest populated by bears. Dima Peskov went missing on 10 June after he lost his family during a picnic outside of the city of Ekaterinburg.
The boy was found suffering from dehydration and was covered in over 20 tick bites, Russia Today (RT) reported.
Three hundred police officers, rescue workers and volunteers were involved in the hunt for the child. They used dogs and a drone, and encountered several bears during the search — raising fears that Dima could have been attacked.
"Dima was cold and wet, with all his clothes torn off. He was bitten by mosquitoes and ticks all over his body," Pavel Karpenko, a special forces soldier who volunteered in the search and found the boy, told Komsomolskaya Pravda (KP).
Karpenko continued: "We wrapped him up, and when some life returned to him, he began to tell us what happened—that he was eating grass, and drinking filthy water out of a swamp".
According to RT, the boy's father, Andrey, took him to chop wood while they were camping but soon sent him back to rejoin his mother "about 50 metres away" when Dima became bored. "I was unbelievably stupid," Andrey told KP. "I never thought he'd stray from the straight path."
After reporting the incident, the 4-year-old's parents were scrutinized by both the police and the media, RT reported.
Dima's footprints were found near the vicinity of the tent the next morning, but divers and video drones could not find the boy. Rescuers became concerned after finding evidence of a bear and moose.
On Monday (12 June), some fishermen told rescuers they had spotted a child matching Dima's description wandering in the opposite direction of the campsite. However, a storm halted rescue efforts that day.
After a futile search of 200sq km of territory, a small rescue group was assembled and sent south towards swampy land. Within an hour, the group discovered a fresh set of footprints about 7km from where the boy got lost.
"I came upon the root of a fallen true," Karpenko said. "And then I looked at [a] hole it had left, and there he was—the boy lying down. We made him a stretcher out of our clothes, and carried him out of there."
Dima was airlifted to a hospital in neighbouring Asbest. "Dima arrived here in moderately serious condition," Igor Bragin, the head of the Asbest children's hospital, told KP.
Bragin said the boy was dehydrated, sunburned and suffering from hypothermia. Doctors are also concerned he may have pneumonia. Dima's parents said he has not spoken but understands when they speak to him and answers with nods or blinking.
"I cannot express our gratitude to everyone who helped looking [sic] for him," Dima's father said. "A huge, huge thank you. You didn't leave us alone in trouble."
The parents are under investigation by the Russian Investigative Committee, The Sun reported. The committee is probing whether the parents were negligent in their supervision.