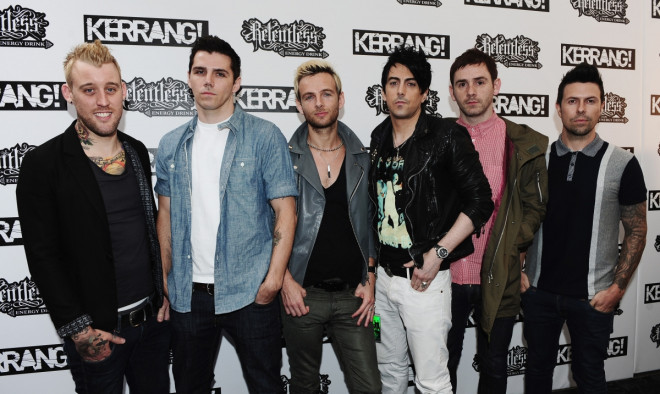 The former members of rock group Lostprophets are set to form a new band following the conviction of their lead singer Ian Watkins.
The remaining members – Lee Gaze, Mike Lewis, Stuart Richardson, Jamie Oliver and Luke Johnson – are said to be working on a new project with Geoff Rickly, lead singer of US group Thursday.
The Welsh band announced they were splitting up 10 months after Watkins was charged with a series of child sex offences. The disgraced singer was sentenced to 35 years in prison last December.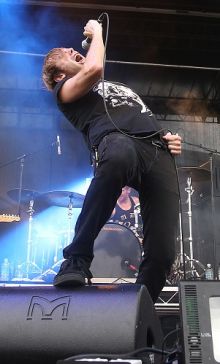 Rickly has now told Radio Cardiff he and the rest of the band have been working on new music together and spoke of how the remaining members "deserve a second chance".
He added people should not expect the new music to sound like their old group, who sold more than 3.5 million albums worldwide.
He said: "It's just so good, people are not going to know what hit them when the new band comes out. It's like everything I grew up on: a little bit of New Order, a little bit of Joy Division, little bit of The Cure. It's just so forward-thinking.
"All the roots are everything I've ever loved from goth music. It's just really cool."
It is not known if Rickly will be providing vocal duties on the new band, nor what it will be called. Rickly has been working with the other five members through his label, Collect records.
Speaking of the effect Watkins' sentence had on the rest of the group, Rickly added: "I want to be a part of their second chance, because people don't really think of what happens to the other members, but that, that took away their life."
Rickly continued: "What happened is just devastating for them."
Shortly after Watkins pleaded guilty to 13 sex offences, the band issued a statement saying how they were "heartbroken, angry and disgusted".
The group added: "This is something that will haunt us for the rest of our lives. Being in a band has always been a labour of love and a platform to inspire people, not to take advantage of them. It's still hard to believe this is happening and that someone we were once so close to has destroyed so many lives, lying every step of the way."