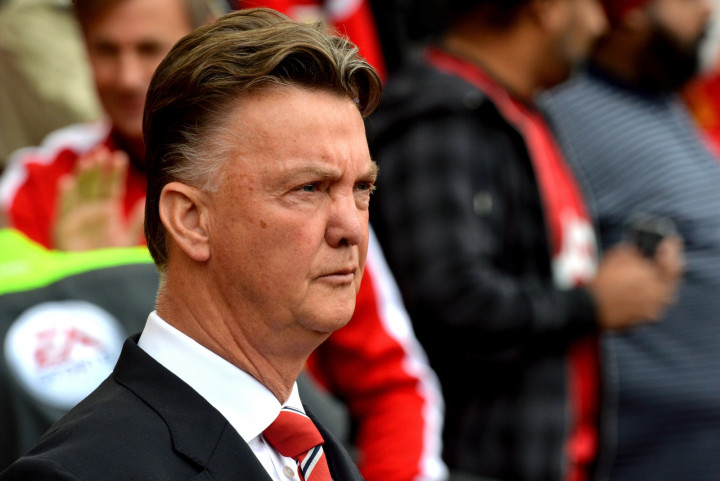 Manchester United manager Louis van Gaal admits it was a 'stupid' move to invite critics to judge his performance at Old Trafford after just three months.
In attempts to urge caution after being handed the task of rebuilding the side after last season's disaster, the Dutchman insisted it would not be fair to consider his impact immediately, asking for time to instil his vision at the club.
With that period now up, the United boss believes putting a timescale on his start to life at the club was a poor move that has invited inevitable criticism.
"It was very stupid to say three months because then the media are only talking about three months. It is always the performance that counts, but the performance always goes up and down," van Gaal said.
"Against Everton we could not say it was very good. The first 60 minutes, maybe, but a game lasts 90 minutes.
"I don't think points are very important in the process. It's the game. It's the style, it's the formation, it's the philosophy that we have to judge and not the points.
"The points are coming when we are playing good, and not only for 60 minutes, but 90 minutes."
United have endured mixed fortunes in their opening seven games of the season, providing an indication that a corner had been turned in a thrilling 4-0 win over Queens Park Rangers, only to fall into disarray again a week later in a 5-3 loss to Leicester City in September.
Back-to-back league wins for the first time since April have helped the club maintain momentum and a win against West Bromwich Albion on Monday, enough to lift them back into fourth place. But with plenty of work still to do, van Gaal has again played down talk of a title challenge.
"Every team can win, you have your hopes, but I do think there are stronger teams now in the world. We have to make a team.
"That is why I have a period of three years. I hope we can fulfil that dream that we have together."