Louise and Jamie Redknapp are going ahead with a divorce after being unable to save their 18-year marriage, it has been reported.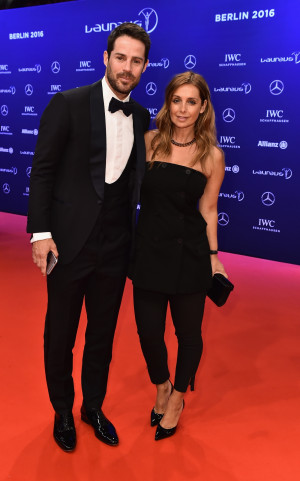 The estranged couple – who married in 1998 and have two sons together, Charley and Beau – could not get their relationship back on track after spending so much time apart since June.
The former Eternal singer, 43, and football pundit, 44, have barely seen each other since their separation, with Louise spending most of her time on a career comeback.
An alleged source close to Louise told The Sun on Sunday: "They have come to a mutual agreement that divorce is the only option. Louise has filed the paperwork and there's no going back."
It was previously claimed that the mother-of-two's stint on Strictly Come Dancing in 2016 prompted her to pursue a stage career, while her friendship with co-star Daisy Lowe made her realise she was still sexy.
Louise previously revealed how the show made her drastically re-think her life, forcing her and Jamie to live apart.
She said that the turning point came when Lowe walked into her dressing room and told her: "Oh, my God look at your gorgeous body. You have to wear a sexy dress."
Louise said: "She kept on at me to wear something sexy and by week three, I was in a leotard and tights not feeling self-conscious at all.
"I could feel myself changing week by week. Sometimes I felt like crying because deep down inside me this voice was screaming 'This is what I have been missing!'"
The Strictly star gave up her career in the limelight to become a full-time mother to her sons, who are 13 and eight. She also alluded in the past that her life as a wife and mum made her feel like one of the "perfect and obedient" characters from the movie Stepford Wives.
Another source also told The Sun: "She claims Jamie hasn't been supportive of her stage career but the reality is that she completely changed after appearing on Strictly last year."