Louise Redknapp is continuing life as normal since her alleged split from husband of 18 years, Jamie.
The 42-year-old former Eternal star posted a happy snap on Instagram on 27 July marking her eldest son Charley's 13th birthday.
The Strictly Come Dancing star has been posting on the social media platform as normal since the news of her split emerged earlier this month.
She captioned her latest picture: "Happy birthday to my big boy who gets totally embarrassed having his pic done with his mum in front of his mates love u x"
The adorable photo has been liked over 16,000 times and has attracted hundreds of comments from the singer's followers. One person wrote: "t can't be easy growing up with a mum that all your mates fancy "
Another added: "One of the best things about being a mum is embarrassing the kids ✌️"
But the comments didn't fail to mention Charley's father, who was missing from the birthday picture.
One person wrote: "Happy Birthday. Why are everybody feeling sorry for her she left Jamie always thought they were the perfect couple."
Someone else commented: "Shame you and Jamie have split :(" as another follower hoped for a reconciliation, writing: "Aww nice pic. Hope you're feeling ok Louise and hope you and Jamie get back on track. I always thought you was the perfect couple xx"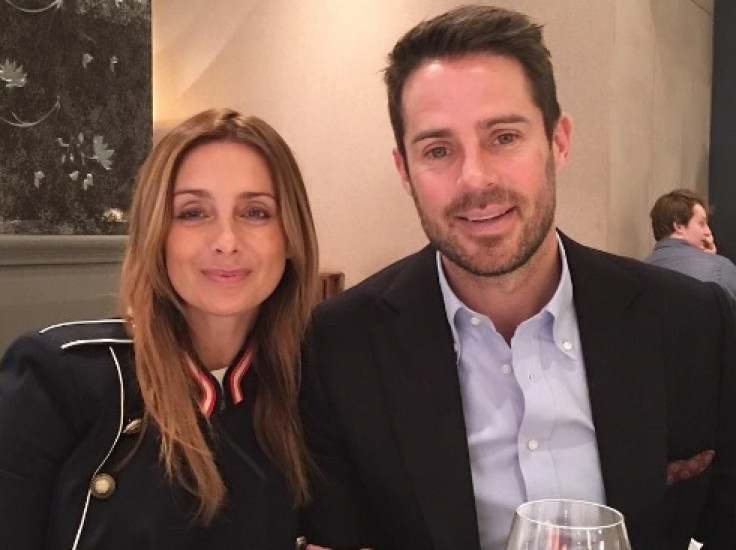 Louise was reported to have called it a day with her footballer partner, according to The Sun, with the claim coming just one month after she blasted rumours of strife and living in a different home to her husband.
Insiders told the newspaper: "Louise told one of her closest friends she and Jamie had split."
Like many victims of the Strictly Come Dancing 'curse', insiders state that Redknapp was a changed woman after appearing on the BBC dancing show.
But it wasn't backstage sexual tension with her partner Kevin Clifton that caused friction in her marriage, it was her 'inseparable' bond with 28-year-old gal pal Daisy Lowe.
Both ladies enjoyed a stint in the 2016 series of the show during which Redknapp revealed that Lowe had been trying to bring out her sexy side.
"Daisy Lowe laughed at me at our press day. She was in the sexiest number and was like: 'Why are you so covered up? You're on Strictly!'" she told the Daily Mail at the time. "Daisy's going to try and draw my inner sexy side out. She said: 'I'm getting you in a revealing frock whatever it takes!' We'll see if that happens."
Louise has allegedly moved out of her family mansion in Oxshott, Surrey, and is said to be residing in a home 15 minutes away.