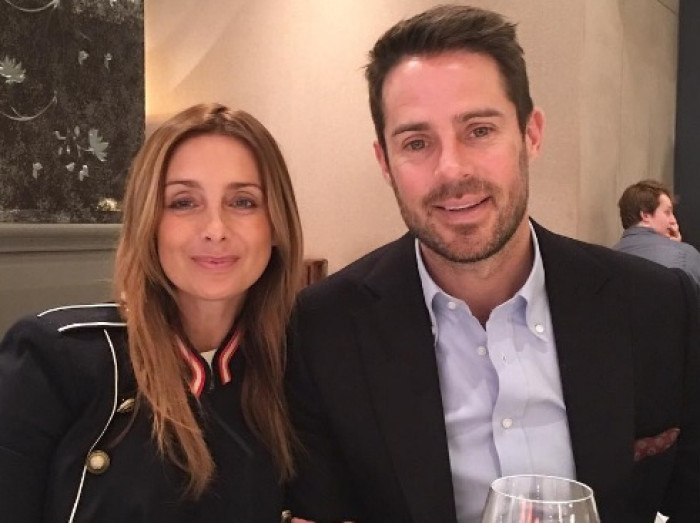 Fashion model Daisy Lowe has been revealed as the woman at the centre of Louise Redknapp and Jamie Redknapp's split. According to The Sun, the couple's 19- year union started cracking after the party girl helped the mother-of-two rediscover her youth.
Like many victims of the Strictly Come Dancing 'curse', insiders state that Redknapp was a changed woman after appearing on the BBC dancing show. But it wasn't backstage sexual tension with her partner Kevin Clifton that caused friction in her marriage, but her 'inseparable' bond with 28-year-old Lowe.
Both ladies enjoyed a stint in the 2016 series of the show during which Redknapp revealed that Lowe had been trying to bring out her sexy side.
"Daisy Lowe laughed at me at our press day. She was in the sexiest number and was like: 'Why are you so covered up? You're on Strictly!'" she told the Daily Mail at the time. "Daisy's going to try and draw my inner sexy side out. She said: 'I'm getting you in a revealing frock whatever it takes!' We'll see if that happens."
Following news that the celebrity couple were now living separate lives, an insider lifts the lid on the root of their marital woes, telling the Sun: "Strictly completely changed Louise. She had spent over a decade successfully raising their children and being a doting wife. But in the end it didn't fulfill her."
She is even reported to have turned to Lowe, briefly staying with Gavin Rossdale's daughter, after her marriage started to crumble.
Redknapp rose to fame as one-quarter of English R&B girl group Eternal but sacrificed her career to raise the couple's two boys. Back in 2015, she hinted that she was keen to make a comeback.
"I would love to sing with the girls. Nothing is happening at the moment, but it's something I've always said," she told the Daily Mail. "I was really proud to be part of Eternal. When I look back at [debut album Always & Forever]... it was quadruple platinum in its first year.
She added: "And when I look back on that, I was so proud to be part of something that was so credible and so real."
Redknapp, 42, who married the former footballer in a picturesque ceremony in Bermuda in June 1999, also revealed she had started to wrestle with her own identity, telling John Bishop on his TV chat show in April: "I was Jamie Redknapp's wife for ten years. That's what I was known as. I don't mean that in a negative way, it's obviously amazing but there's a part of me that secretly enjoys just being Louise."
As the speculation surrounding her relationship goes into overdrive, Louise Redknapp has jetted away from the drama for a sunshine break to Mallorca without her estranged husband. She opted for the company of her children and her close friend and business partner Emma Rose Thatcher instead.
Understandably, they are both keen to protect their two sons. A source said: "For the moment the marriage is effectively over. But she remains determined to do what's best for their kids and try to get the marriage back on track somehow."