The city of Raqqa was the scene of a joyous wedding celebration that would have been unimaginable even a week ago. The bride wore white, the female guests wore colourful clothes, and men and women danced together as music rang out across the war-ravaged Jazra area of the city.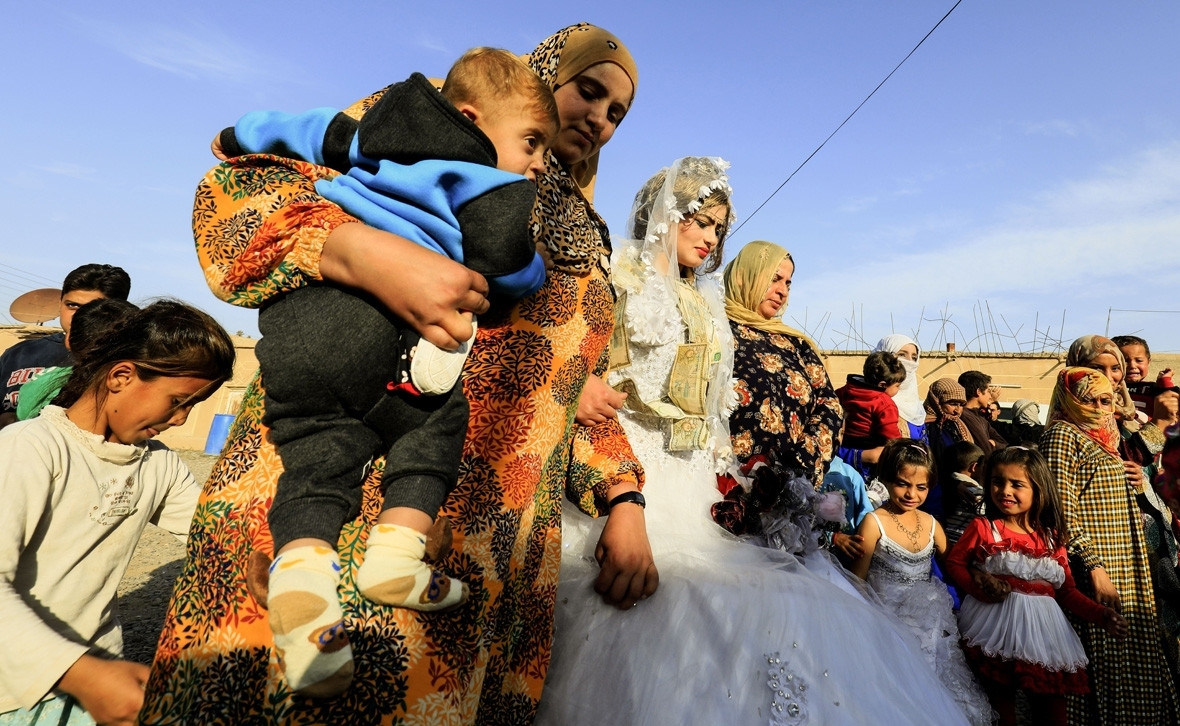 Residents told AFP that Ahmed and Heba's wedding, held on Friday (27 October), was the first such celebration in the city since its liberation from Islamic State (Isis/Daesh) seven days earlier. A party like this would have been impossible during the three years of brutal Isis rule. The jihadists banned music and dancing, imposed a strict dress code, prevented women from wearing makeup, and forcefully prohibited the mixing of men and women.
Now that the extremists have been expelled, residents are free to return to the wedding rituals passed down through generations. Men and women performed the dabke, a Levantine dance traditionally performed at celebrations. Female guests, who had been forced to cover themselves from head to toe black, including gloves and face veils, took obvious delight in sporting patterned robes and bright red lipstick. Some covered their hair with matching patterned scarves, while others had had their hair done for the occasion.
The groom wore a traditional brown robe, while his bride was dressed in a frothy white wedding dress, a layer of tulle embroidered with a floral pattern. As guests took photos of the happy couple, a man told ITV News: "What use is there to a wedding when everything is black? Today everything is white."
The groom's family, who fled Raqqa during the fighting, were reunited with Ahmed as they returned to the city. "Today it's a return to joy," Ahmed's father Uthman Ibrahim said as he received guests. "Before Daesh, there was dabke, songs and the traditional rituals of the region at our marriages, but Daesh banned everything, there was not a single celebration," he told AFP.
AFP photographer Delil Souleiman was on hand to capture the happy occasion.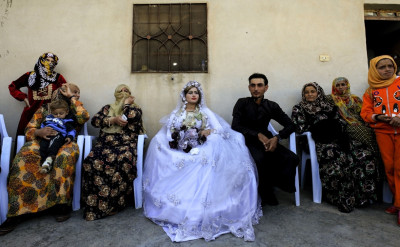 Raqqa was recaptured from Isis by the US-backed Syrian Democratic Forces on 20 October, after a fierce four-month battle supported by US air strikes.