They seemed to be a match made in heaven as one of the few Hollywood couples that defied celebrity norms with their low-key relationship.
But the Internet has been left heartbroken by the news that Rachel Bilson and Hayden Christensen have parted ways.
The couple, both 36, never married throughout their on and off 10-year romance but have a daughter together named Briar Rose.
A source told US Weekly: "She's full-time back in L.A. He's in Toronto. They've been on the outs for a couple of months."
The insider went on to say that the couple are "completely, officially done".
OC star Bilson met handsome Christensen on the set of Jumper in 2007 and got engaged in December 2008. They called off their engagement in 2010 but reconciled three months later. Bilson went on to give birth to their daughter in October 2014.
The pair have remained extremely private about their family life and each other over the years, but Bilson said last year that Christensen is a "wonderful father" and that he is "so present and just so awesome with her".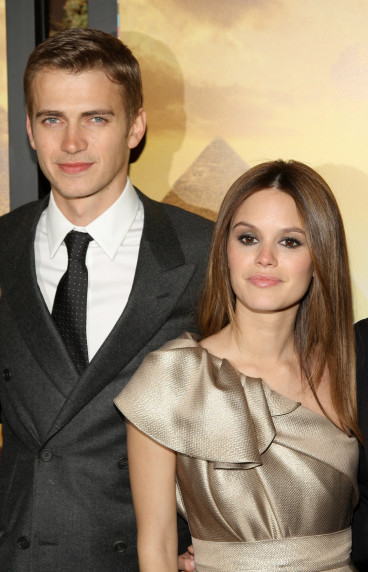 She also explained on Entertainment Weekly's talk show Mamarazzi that the couple "try to be on the same page together and do things together as much as possible."
Christensen also opened up about the choice of his daughter's name to People, saying that it was a nod to Disney. He said: "There's a Disney reference there, I suppose. The original Sleeping Beauty is called Briar Rose."
Bilson also featured her long time love on her Instagram page occasionally, once referring to him as her "ride or die".
Though the couple rarely spurred rumours or made headlines for their relationship, they quietly seemed to be going strong, so the break-up has come to a shock to some of their fans.
One person tweeted: "First Chris Pratt and Anna Faris and now Hayden Christensen and Rachel Bilson.... love really is dead".
Another said: "Why are all the good couples splitting up! Now Rachel Bilson and Hayden Christensen noo".
A third added: "So Hayden Christensen and Rachel Bilson are calling it done, so is this my time to move in????"