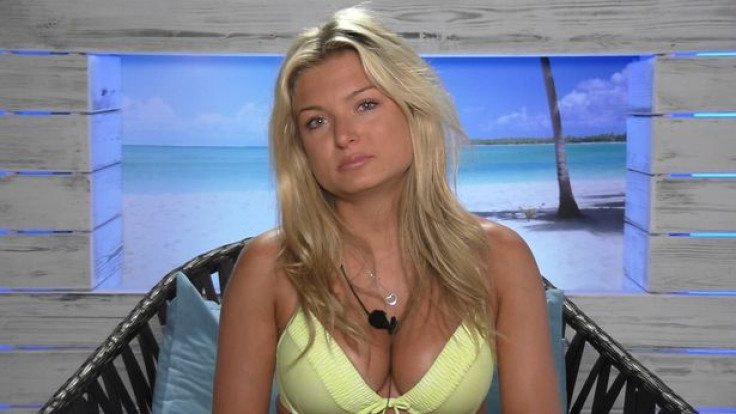 Disgraced former Miss Great Britain, Zara Holland, has revealed her feelings about quitting reality show Love Island in which she was filmed having sex. The 20-year-old, who was stripped of her Miss GB title for her onscreen antics on Thursday (16 June), has quit the series due to her mother falling ill.
The pageant star decided to exit the ITV dating show in Mallorca on Sunday (20 June) after learning that her fellow beauty queen mother, Cheryl Hakeney, is unwell. A statement from the show read: "Owing to an illness in the family, Zara Holland has left the Love Island villa to return to the UK. Our thoughts are with her and her family and we send all of our best wishes."
Holland suggested she was devastated about quitting the show, citing to her Twitter followers: "This sums up how I'm feeling, but knowing I've got incredible support makes me feel very humble. Thank u so much."
She also said in an official statement: "I'm so sad to leave the villa but it's important for me to get home and spend time with my mum while she gets better.
"I've had the time of my life on Love Island and would like to thank all of my fellow Islanders and the production team for all their support."
Following in her mother's footsteps as a pageant winner, Hakeney made a name for herself by being awarded the Miss Hull title in 1984. The pair appear to be close judging by Holland's Instagram page featuring many pictures with her mother.
Holland has been the subject of much drama on this series of Love Island, being told off-camera that she had lost her title due to being filmed having sex with Alex Bowen. She returned to the villa in tears, addressing her fellow contestants with: "I need to speak to everyone. I've just had some news. They've taken my title off me. They've done a statement and stuff just saying: 'It's not acceptable.'"
Discussing her regret for having sex on television, she elaborated in the Beach Hut: "I did Miss Great Britain because I wanted to. It's something I wanted to do.
"And if you put that hard work in and the commitment and the time and the effort...I did and I won, and I worked so hard."
Love Island continues tonight (20 June) at 10pm on ITV2.