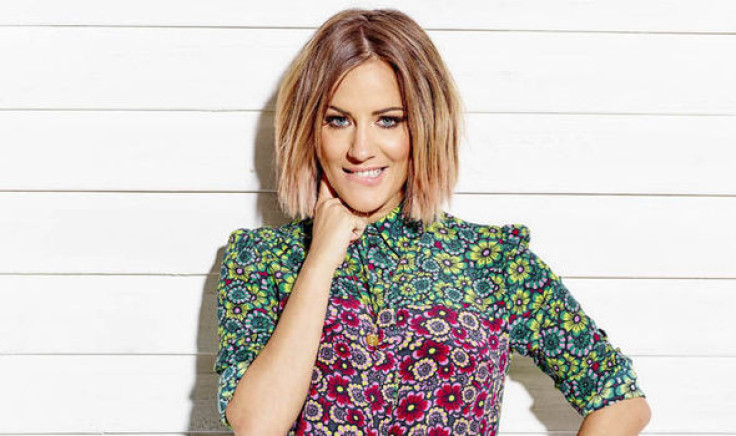 Co-hosting 2015's The X Factor, alongside Olly Murs, took its toll on Caroline Flack as she has now admitted to hitting the bottle in a bid to relieve stress.
The 36-year-old recalled how she guzzled wine during her failed stint presenting the talent show – confessing to The Sun that she "wasn't looking after herself."
After her success hosting The Xtra Factor and triumphantly winning 2014's Strictly Come Dancing, Flack's disappointing run on the main X Factor show must have come as a bit of a blow. It would explain why she sought out coping mechanisms, despite many agreeing that Murs made most of the mistakes.
The London-born presenter told the publication: "I wasn't feeling 100% healthy or 100% happy."
"I couldn't turn to someone and say 'fix me' — I had to do that myself. I used to turn to wine if I had a stressful day. And I acted like it was a treat. But it's not a treat," she added.
Acknowledging that her turn towards booze is no laughing matter, Flack said: "You're just covering up your stress rather than dealing with it."
The presenter was reportedly sacked from the ITV show in February after one series, but she says she left on her own accord. She received continual criticism from online trolls regarding her weight, style sense and presenting technique throughout the whole series. She said of the abuse: "Maybe something in me went a tiny bit more insecure than I already was after reading those comments," The Mirror reports.
"I knew these things were being said but I didn't look and then suddenly I looked and knew I shouldn't have. I am not the only victim of it – it's social media in general. It happens in life. People say whatever they want," she added.
The second series of the hilarious Love Island might be more up Flack's street, as she expressed her excitement about returning to the series. She said: "I think I'm more excited about watching it than being on."
She'll grace our small screens once again, on Monday (30 May) on ITV2 at 9pm, on the show which features a group of aesthetically-pleasing and outrageous twentysomethings looking for love (or, more likely, lust).