Our favourite guilty pleasure of on-screen tantrums, lovers' tiffs and raucous rows is back as Love Island returns to ITV2. The perfect start to summer, pulses will be racing and hearts will be pounding as the exotic game of love is back and better than ever before.
A group of aesthetically pleasing singles will jet off to a mystery sunny paradise where they will enjoy an unforgettable summer and partake in a race against time to hook up and fall in love, with any singles left on the shelf in danger of getting the boot. A cash prize of £50,000 will be awarded to the most convincing lovebirds.
Host Caroline Flack will return to the new series and introduce 2016's Love Islanders to the nation as Iain Stirling adds his dry musings about the events that unravel. So slap on some sunscreen and feast your eyes on the cast below.
THE GIRLS
Zara Holland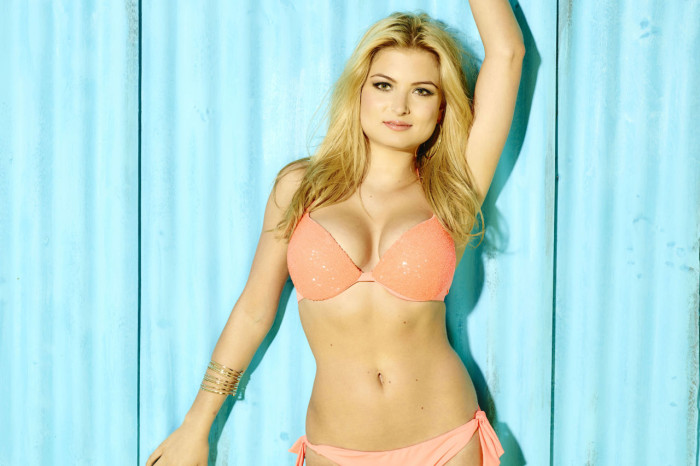 Gorgeous blonde Zara, 20, is the current Miss Great Britain and is from Hull. She has been single for two years, shockingly, and her biggest turn-offs in a man are laziness, bad teeth and bad breath. On her favourite body part, she said: "My boobs. They are real, and everyone thinks they're fake. On a guy, I like a good smile, and nice eyes."
Malin Andersson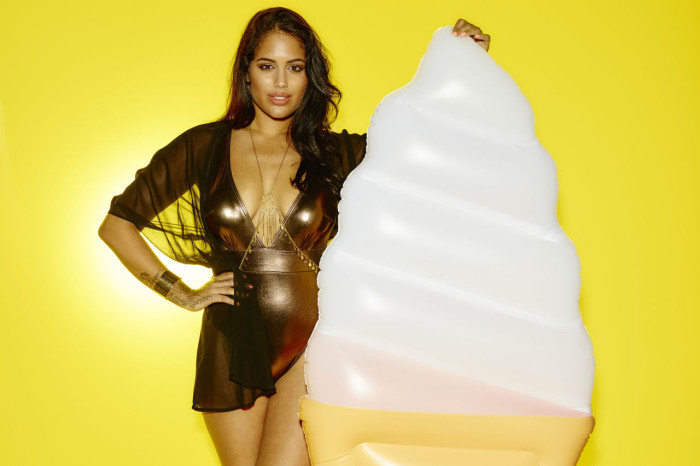 Malin, 23, is a make-up artist from Bedford and has been single for two months. She describes herself as "spontaneous, bubbly and outgoing." She also appeared on Take Me Out about four years ago but didn't get a date. Let's hope she keeps her light on for one of the Love Island boys.
Cara De La Hoyde
Brunette beauty Cara, 25, is an international circus performer from Kent, but hasn't been juggling a romance along with her career as she's been single for ten months. She loves guys with long hair and tattoos, describing her dream guy as "Jesus mixed with Russell Brand mixed with a pirate".
Sophie Gradon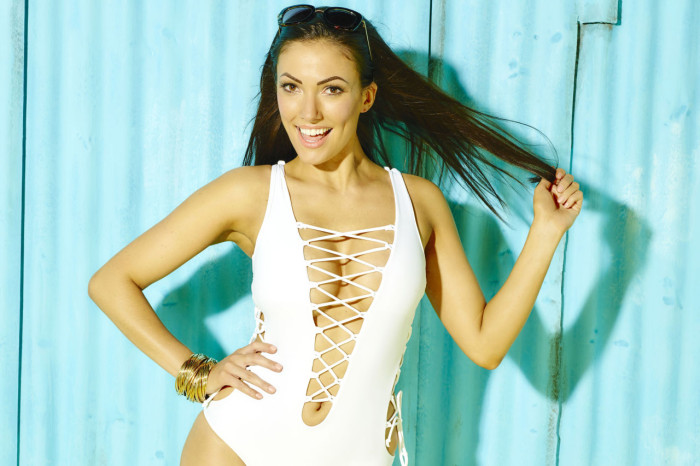 Sophie, 30, is a single marketing manager from Newcastle and she's looking for love. Her ideal guy is "charismatic, fun, maybe with a bit of a geeky side" and counts Danny Cipriani as one of her ex-boyfriends. But her turn-offs are jealousy and possessiveness – and we have a sneaking feeling she may encounter those traits in the villa.
Olivia Buckland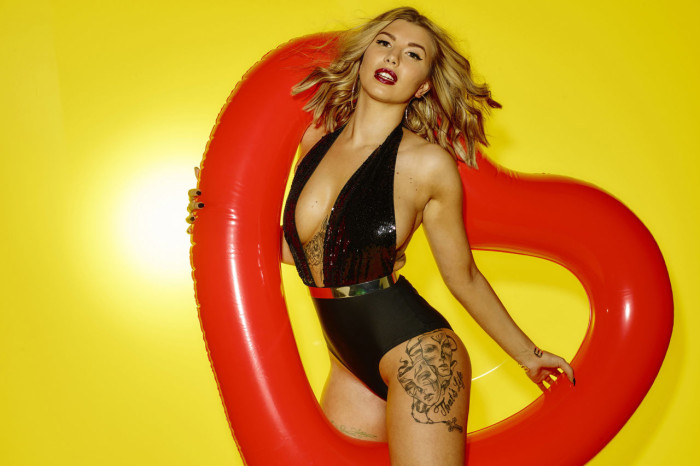 Olivia is a 22-year-old sales executive from Essex and has been on the prowl for eight months. She also loves guys with tattoos and muscles, and loves her bum despite being "quite small".
THE GUYS
Scott Thomas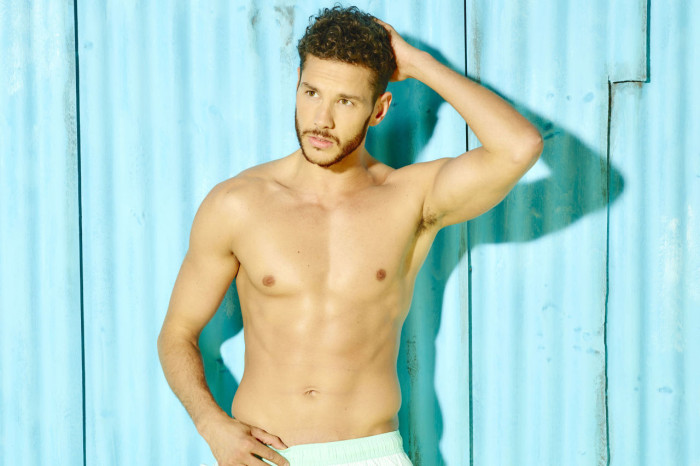 Scott, 27, is an entrepreneur and nightclub promoter from Manchester, and has been single for a whopping six years. Yes, we can hear alarm bells ringing too. His biggest dislike is girls who go after "money and status," and cites Rachel McAdams as his celebrity crush.
Tom Powell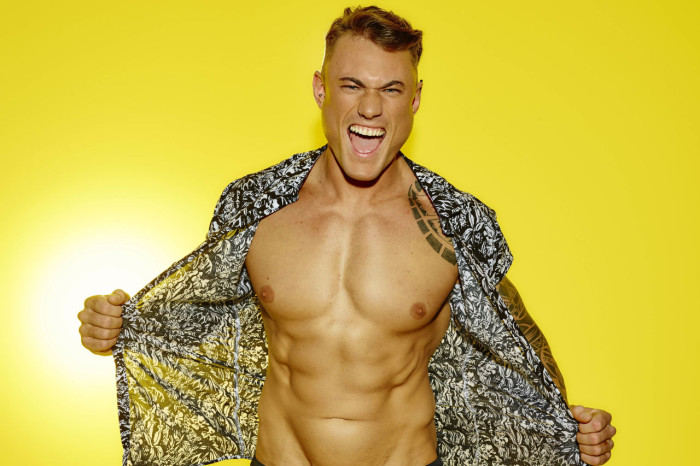 Tattooed Tom, 24, is a barman and fitness instructor from Wales and describes himself as "confident on the outside, but a big softie on the inside." His dream date would involve water-skiing or paragliding.
Nathan Massey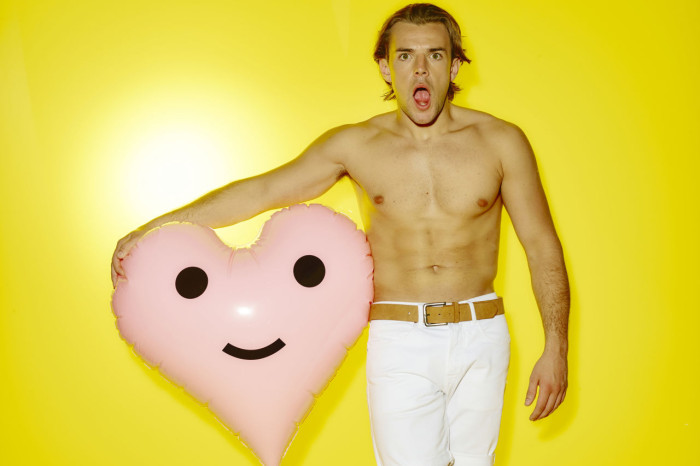 Nathan is a 24-year-old carpenter from Essex and has been single for seven months. His party trick is that he can "make a noise like a dripping tap." His favourite body part is his abs and he's after a "young, independent woman who can tame me". Good luck with that, chuck.
Rykard Jenkins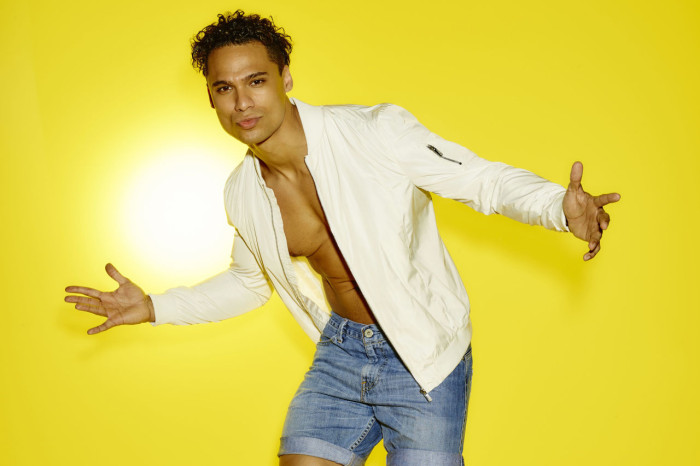 Rykard, 25, is a personal trainer from Kent and reckons he's "confident, charming and humorous". He's after a girl-next-door type who doesn't take herself too seriously, and loves a "good set of legs".
Daniel Lukakis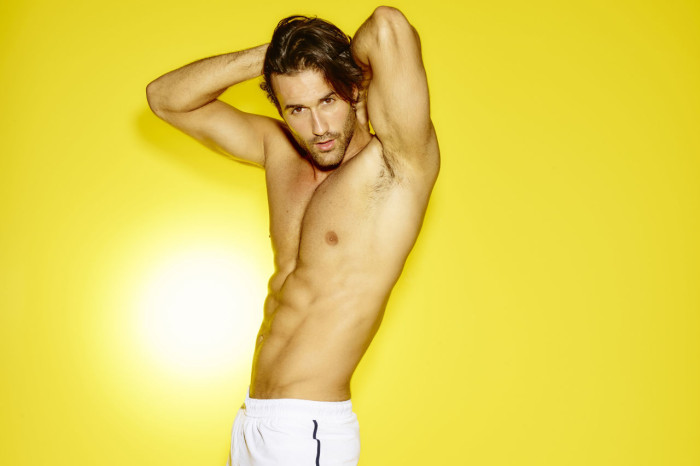 Daniel, 23, trained as an osteopath and physiotherapist and is now a model. He's from London and is "looking for an intelligent girl, not a superficial person." He speaks Greek, English, French, Spanish and German. Not just a pretty face!
Javi Shephard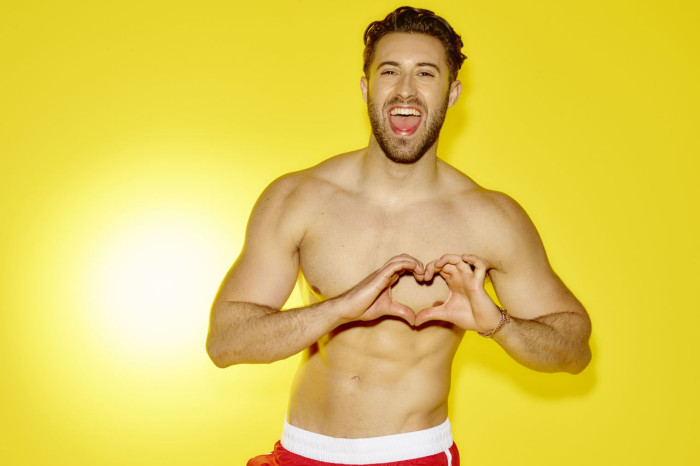 Javi, 27, is a surveyor from York and his biggest turn off in a girl is "stupidity." He thinks he'll bring life to the island. "I've got the passion, the heart, the depth of intelligence. I'm very interesting." Javi is also very modest.
Love Island will air at 9pm on Bank Holiday Monday (30 May) on ITV2.