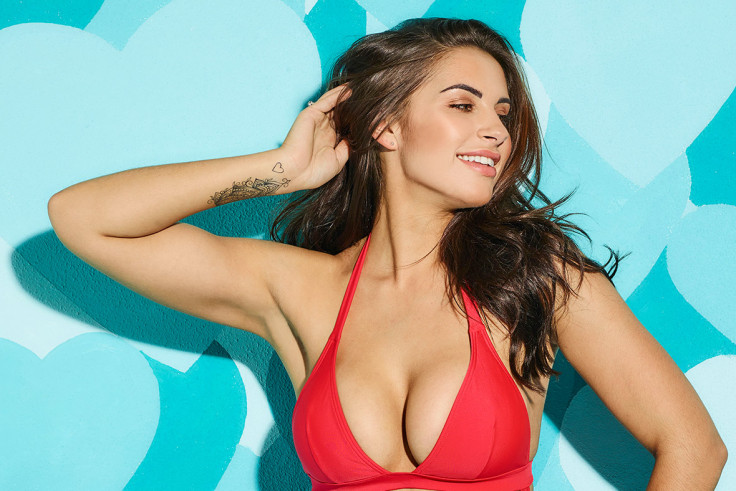 Love Island star Jessica Shears has set pulses racing once again with a raunchy photo. She has left little to imagination as she has showed off her toned figure in just a skimpy thong.
The glamour model took to social media on Monday (26 June) to share the image, in which she can be seen looking over the London skyline from her hotel room window with her back towards the camera.
"Morning London. Busy day ahead for me after a good night celebrating Joanna May Parker birthday," she wrote alongside the photo, according to The Sun.
The tabloid claimed that the photo was shared by Shears following her night out with her Love Island co-star Mike Thalassitis at Libertine nightclub. Thalassitis was spotted heading inside her London hotel at 5am and leaving hours later, it added.
Thalassitis has shared a photo of himself with Shears on Instagram with the caption: "Q&A with a hangover".
Previously, it was reported that Shears and Thalassitis slept together just hours after being booted off the show.
Both Shears and Thalassitis' agents have declined to comment on the rumour but an ITV contact told IBTimes UK: "All I can really offer as guidance is that both were in separate rooms and there was a chaperone present where they were staying."
But a source close Shears told The Sun: "Jess and Mike fancied the pants off each other from the minute they met – last night was the perfect opportunity to enjoy time together in private off-camera and they didn't waste a moment."
"They came out of the villa and immediately went back to the hotel where they were both booked to stay, they had separate rooms but the sexual chemistry between them was too much – one thing led to another and they spent the night in bed together."