Banks to Slash ECB Loan Repayments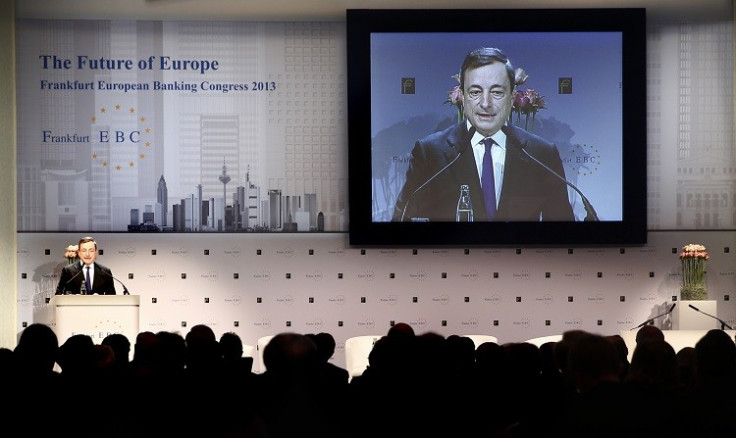 Indebted European banks will pay back €4.5bn of crisis loans to the European Central Bank next week - a large decrease from the €7.9bn repaid this week.
The ECB said a reduction in loan repayments would prevent any "hiccups" over the typically busy year end period, when lenders get their books in order.
A Reuter's poll of 21 euro money market traders, revealed banks will return €2.0bn (£1.6bn, $2.7bn) of the first set of three-year crisis loans, granted in December 2011; and €2.5bn of the second batch doled out in February 2012.
The ECB pumped more than €1tn (£855bn, $1.3tn) into the European banking system through cheap three-year loans, also known as long-term refinancing operations (LTROs).
So far banks have repaid €388.7bn, or just a third of the debt.
By repaying the loans early banks are chipping away their excess liquidity, which they need to cover their day to day operations.
The ECB said it would stop banks from paying back LTROs during the year-end period, at the expense of their operational cash reserves.
At the end of October 2013, the ECB assured markets that there will be no sudden withdrawal of liquidity in the eurozone.
"What is clear is that there will be liquidity provision," said senior European central banker, Ewald Nowotny.
© Copyright IBTimes 2023. All rights reserved.