A transgender primary school teacher who is believed to have killed herself after her male-to-female transition became national news complained of being hounded by the press, it has been claimed.
Lucy Meadows, 32, was found dead in her home in Accrington, Lancashire. Police confirmed that her death was not being treated as suspicious.
Meadows previously taught at St Mary Magdalen's School as a man, Nathan Upton, but was to return after the half-term holiday as a woman teacher. The school wrote to parents to tell them of her transition and that children should refer to her as Miss Meadows at the start of spring term.
The school's headteacher Karen Hardman wrote: "Mr Upton has recently made a significant change in his life and will be transitioning to live as a woman."
After appearing in local news, Meadow's story went national and appeared in tabloid newspapers.
Feminist writer Jane Fae said she saw emails from Meadows to another member of the trans community asking for help to come to terms with the life-changing decision.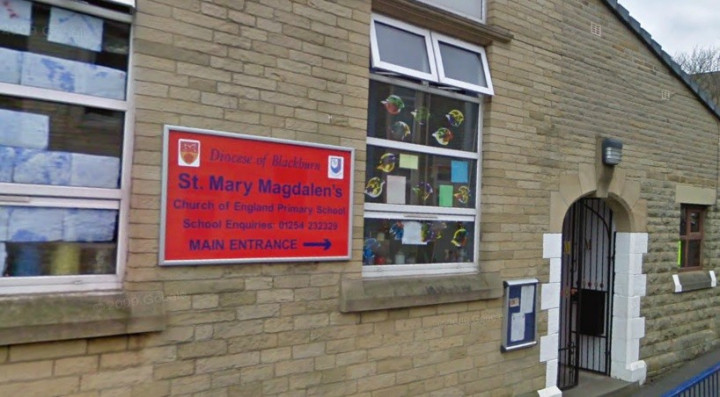 In the New Statesman, Fae claims that in the emails Meadows "talks of her good luck in having a supportive head [teacher]. But the stress of her situation is also visible."
Fae continues: "She complains bitterly of how she must leave her house by the back door and arrive at school very early, or very late, in order to avoid the press pack.
"She talks of the press offering parents money for a picture of her; of how in the end they simply lifted an old picture from the Facebook pages of her brother and sister without permission. A Year 5 drawing removed from the school website was simply recovered through the magic of caching."
The photo of the drawing, showing a teacher as a long-haired man, appeared on the Daily Mail website which also ran a piece by columnist Richard Littlejohn who accused Meadows of putting "his own selfish needs ahead of the wellbeing of the children" and that her transition would have a "devastating effect" on pupils.
The piece was taken offline after the death.
An online petition has been set up demanding Littlejohn is fired in the wake Meadows's death.
Fae adds that in the emails, which have not been made public, Meadows wrote: "Parents themselves complained that their attempts to provide positive comments about her were rebuffed. The press gang, it seems, were only interested in one story: the outrage, the view from the bigots. The stench of money hangs around - it's widely believed among those connected with the case that money was being offered for these stories."
David Green, legal adviser to Trans Media Watch ,a charity for transgender people, said it was clear that the teacher was subject to a "monstering" by the press and that her story was not in the public interest.