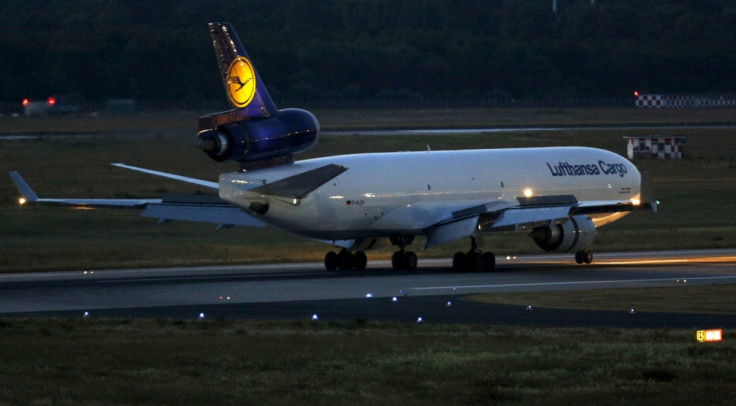 Shares in Lufthansa edged almost 1% lower early on Wednesday (2 November), after the German airline revealed it will slow planned growth in the final quarter of the year in a bid to offset ticket prices.
The carrier said it now expected capacity to grow 8.7% in the fourth quarter, compared with 9.7% growth planned 12 months ago, which would take its total growth for 2016 to 5.2%, compared with previously released guidance for a 5.4% figure.
"We are responding to the pricing pressures in the air transport sector with consistent capacity and cost discipline," said chief executive Carsten Spohr.
The carrier added that in the third quarter of its financial year, adjusted earnings before interest and taxes fell 6.5% year-on-year to €1.15bn as sales fell €111m to €8.8bn, while net profit in the three months to the end of September rose 79% to €1.4bn.
Like the majority of its European competitors, Germany's biggest airline has suffered from dampened demand due to terrorist attacks, a host of disruptions including strikes from air traffic controllers and increased competition from low-cost airlines.
The latter could get even worse for Lufthansa, as Ryanair is expected to unveil plans to start flying from Lufthansa's main base in Frankfurt.
Last week, approximately 400 flights of Eurowings and Germanwings, Lufthansa's wholly-owned low-cost subsidiaries, were grounded amid a protracted contract dispute, although talks have since resumed.
However, despite the multiple headwinds and ongoing volatility in the sector, Spohr said the airline remained confident about its future prospects. "Despite the volatility of our business and despite the difficult market environment, we are looking ahead with confidence to 2017," he said.
In October, Lufthansa released its preliminary results for the third quarter, raising its full-year forecast and partially backtracking on a profit warning it issued in the previous quarter, although the revised guidance remained behind the one delivered earlier this year.
The German carries is not the only airline to be under pressure, as last week International Consolidated Airlines Group (IAG) blamed the pound's decline and lower trading after the Brexit vote for its decision to cut its profit growth for 2016.
The owner of British Airways now expects operating profit for the current financial year to grow 7% from 2015 to £2.2bn, compared with the lower double digit figure it forecast in July.