Wetherspoons sales rise as chairman warns EU could place 'unfair burden' on UK firms
Tim Martin warns UK companies might not be able to secure tariff-free deals if EU adopts intransigent approach.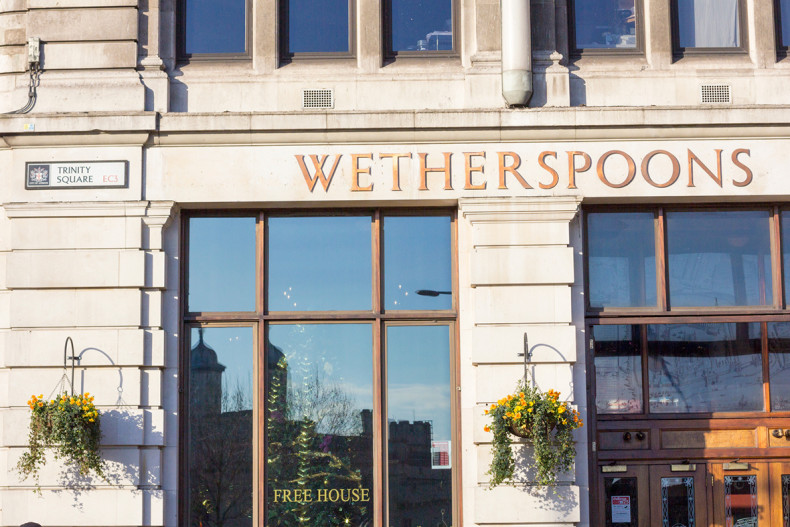 JD Wetherspoon chairman Tim Martin warned that British companies might not be able to secure tariff-free transactions and would have to deal with an unfair burden, should the European Union adopt an intransigent approach in the Brexit negotiations.
Martin, who publicly backed the 'Leave' campaign in the lead-up to the referendum, added such an outcome would in turn inevitably result in a loss of business for European companies.
"The ultimate sanction will be in the hands of UK consumers, should they take offence at the hectoring and bullying approach of Juncker and co," Martin said on Wednesday (2 November).
"French wine, Champagne and spirits, German beer and Swedish cider, for example, are all at extreme risk."
Speaking to IBTimes UK in September, Martin claimed that had former Prime Minister David Cameron "not lied" to the British public, the EU referendum could have a very different outcome.
By presenting the "lousy deal" he had secured from the European Union as a good one, rather than explaining the uncompromising nature of Brussels and recommended staying in regardless, Cameron turned voters towards the pro-Brexit camp.
"Basically, Cameron lied," Martin said. "He should have simply told the British public that he did not get what he wanted from Brussels, but that we still ought to stay in. That would have been an honest leap of faith and could well have seen us stay in."
The news came as the pub operator announced an increase in sales in the first quarter of its financial year, although it warned that costs in the remainder of the year will be pushed up by higher wages and business rates.
In the 13 weeks to 23 October, the FTSE 250-listed group posted a 3.5% year-on-year increase in like-for-like sales, while total sales were 2.3% higher than in the corresponding period last year. However, growth on a like-for-like basis slowed down to 2.3% over the last five weeks of the period, while operating margin, excluding property gains, was 8.6%, compared with 5.8% in the same 13 weeks last year.
The company explained the margin was unusually high during the period and was unusually low for the same three months last year.
Wetherspoons, which has opened one new pub since the start of the financial year of the 15 it intends to open over a 12-month period and has sold nine, added its financial position remained sound and the outlook for the financial year was unchanged.