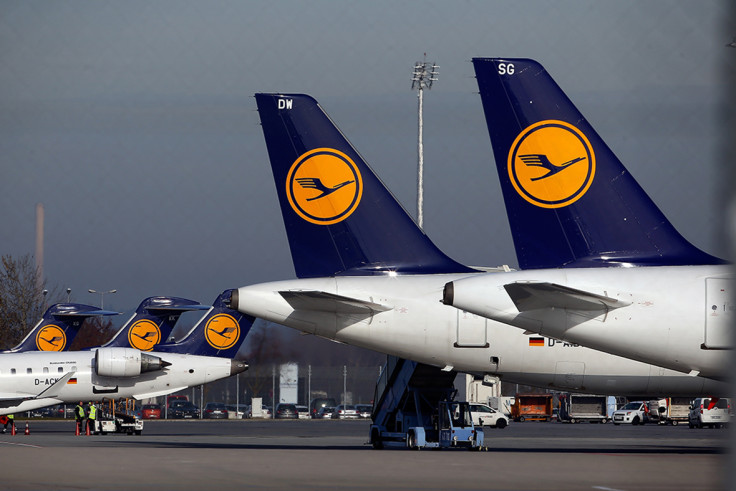 Lufthansa surprised analysts by recording an operating profit in the first quarter of its financial year – for the first time since 2008, on the back of higher traffic – but ruled out any moves for stricken rival Alitalia.
Earnings before interests and taxes (EBIT) in the first quarter stood at €16m, compared with a €49m loss in the corresponding period last year, while adjusted EBIT came in at €25, defying forecast for a €45m loss.
Revenue was also ahead of expectations, rising 11.2% year-on-year to €7.7bn, compared with forecast for a €7.2bn figure.
However, the airline's net loss in the first quarter swell from €8bn in 2016 to €68bn this year.
Germany's flagship carrier said passenger traffic was 13% higher than in the corresponding period last year, while cargo traffic rose 8.3%. The former was boosted by the acquisition of Brussels Airlines, which was completed in December last year and which contributed almost five percentage points to the increase in passenger traffic.
The airline, which also includes Eurowings, Austrian Airlines and Swiss Airlines, said demand was strong for long-haul flights, singling out North America and Asia in particular.
"For a period that is traditionally difficult for the airline industry, we have posted our first positive earnings result since 2008," said chief financial officer Ulrik Svensson.
"This is mainly attributable to favourable trends at Lufthansa Cargo and strong growth at [the airline's maintenance unit] Lufthansa Technik."
Despite the strong start to the year, however, Lufthansa did not make any changes to its guidance, reiterating a forecast for underlying earnings to fall slightly in 2017 from last year's €1.75bn, largely due to the impact of rising fuel costs.
The Luftthansa CFO added that cost control would remain the airline's priority this year, adding that non-fuel costs on a constant currency basis rose 1.4% year-on-year in the first quarter.
"Full-year guidance of adjusted EBIT 'slightly below' 2016 has been maintained; while there may be upside pressure from pricing/aviation services, the cost guidance will be aggressive in the event of continued load factor improvement," said analysts at Davey Research.
Meanwhile, Svensson ruled out Lufthansa could be involved in any deal for stricken rival Alitalia, which earlier this week triggered insolvency proceedings after staff spurned a proposed turnaround plan, which included salary cuts and layoffs, aimed at rescuing the carrier.
"I have no comment on Alitalia [...] But we are not there to buy Alitalia," he told investors on a conference call on Thursday (27 April), responding to speculations in the Italian media that the airline could rescue Italy's flagship carrier.
Alitalia said €2bn recapitalisation plan contingent on the turnaround strategy was effectively buried, adding it would start appropriate "legal procedures" as funds run out.
Budget airline Norwegian Air also ruled itself out of a bid for the carrier, whose future should become clearer after a board meeting on 27 April.