Luis Suarez 'deserved' his move from Liverpool to 'huge club' Barcelona says Pepe Reina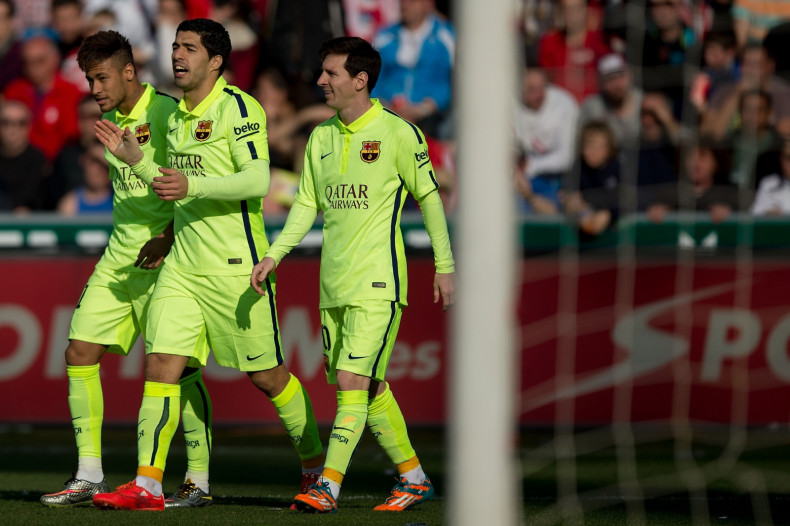 Former Liverpool goalkeeper Pepe Reina says Luis Suarez's move from Anfield to a bigger club such as Barcelona "took longer than it should have" because the Uruguay international "has deserved it for a long time".
Having played alongside Suarez during his time at the Premier League giants, the Spanish goalkeeper will face the in-form striker in the first leg of Champions League semi-final on 6 May.
The Spaniard, who is expected to start the game on the bench with Manuel Neuer being the number one, has warned his side about the danger of his former teammate, who arrives to the game having played his best football this term.
"Luis deserves it, he has fought for it. He has had incredible seasons everywhere he has been [at Nacional, Groningen, Ajax and Liverpool] and because of that, because he performed year after year, he got the move to a huge club. Maybe it took longer than it should have, because he has deserved it for a long time," Reina said to The Guardian.
Even though the Uruguay international had a slow start at the Nou Camp, following his Fifa ban, he has proved his worth during the second part of the campaign. Suarez netted his first hat-trick for Barcelona during the 8-0 victory over Cordoba on 2 May to take his goal tally to 24.
Reina said: "He's the kind of player that I especially like. He's a 'street' player and I mean that as a eulogy. He's alive, he's always on the edge, pushing, he's a born winner. In every training session at Liverpool, I wanted to be on his team, always. He always gritted his teeth, he never, ever gave anything up for lost. I think that's a huge part of the reason that he is the player he is today.
"He finishes very well. He can produce a play in very little space, doing the kind of moves that only he would even think of. And beyond [enjoying] his talents as a player, I consider myself lucky to have been able to get to know Luis as a person.
"It's not just at Barcelona; I think wherever he goes he will build good relationships with his teammates because that's the kind of person he is, and that helps you to settle and integrate."