Liverpool striker Luis Suarez is happy to remain at Anfield, but has discussed what life is like at Juventus, according to Uruguay teammate Martin Caceres.
The Juventus defender, who rooms with Suarez during international trips, has expressed his sympathy for the treatment of the striker in the wake of his Football Association charge for racially abusing Patrice Evra.
However, he says that such bad press won't drive Suarez away from Liverpool, even if he has often asked about his own time at Juventus.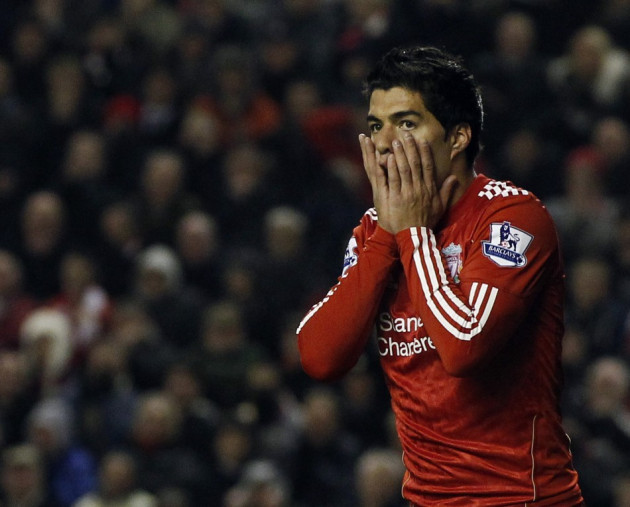 "I've known Suarez for a lifetime," Caceres told Tuttosport. "We've been roommates in the Uruguay set-up for seven years."He's a friend, a nice guy and a great attacker.
"A lot of bad things are said about him, but the problem is that he struggles to explain himself because he doesn't speak a lot of English.
"Juventus? It's true, we have talked about Juventus and he's asked me about the club without going into specifics about the players. I told him that Juventus are an outfit that wants to always win.
"He's happy in Liverpool, but he liked what I told him about Juve. After all, who wouldn't want to play for such an ambitious club? Let me put it this way, I would be happy to share a room with him at Juventus too."
Having been linked with a move to the Serie A champions, Juventus have reportedly ruled themselves out of the running to sign to sign Suarez, with his Liverpool career seemingly secured.
Suarez did lose an ally in Kenny Dalglish after the sacking of the Scot in May, but the striker is likely to play an important role under the new manager at Anfield, potentially Brendan Rodgers.
Having missed eight games of the season, Liverpool fans will be eager to see a full campaign from the former Ajax man and with changes to the squad likely, an improvement on last season's eighth place finish is a genuine possibility.
One manager that definitely won't be taking over the vacant post at The Reds is Wigan Athletic's Roberto Martinez, who was ruled out by chairman Dave Whelan on Wednesday.