Brendan Rodgers has reiterated Luis Suarez will not leave Liverpool this transfer window and he expects the forward to accept the club's decision.
The Uruguay international has been trying to force through a move to Arsenal, who have made two club record bids for his services. However, the Reds have ruled out the sale and remain adamant they will not sell their best player to a domestic rival.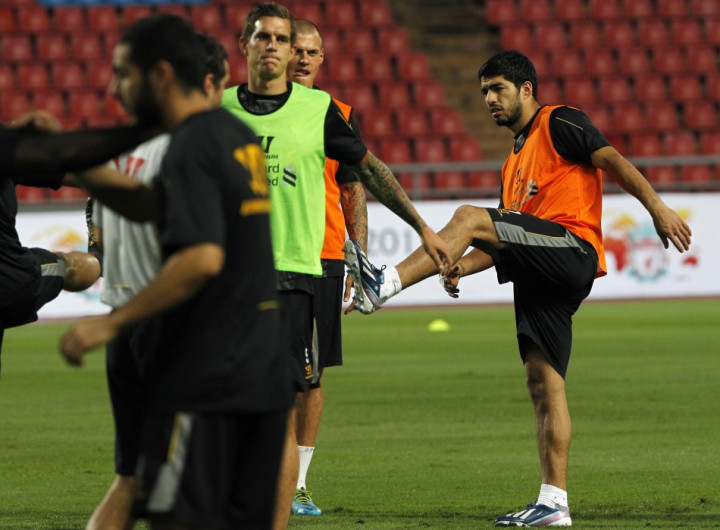 Suarez was Liverpool's top scorer last season, scoring 23 goals and registering five assists from 33 Premier League appearances. The 26-year-old will miss the first six matches of the new season as he completes a 10-game ban for biting Chelsea's Branislav Ivanovic.
"Luis has fought for his life for Liverpool. There will come a point where he'll recognise the club is not going to sell and then he goes onto the pitch and he'll give 100 per cent. He's a world class striker. I've got no question that when he's back he'll have a similar impact [to last season]," the Liverpool manager stressed.
Rodgers also confirmed Suarez has been asked to train alone for recent outbursts against the club. However, he insisted the Merseyside outfit have not been disturbed by issues surrounding the striker.
"Luis is training on his own and he understands totally where we're coming from. It's been a difficult period for him but it's my job to protect the group. Once he's back with the spirit he'll rejoin the group. We're quite calm. The club is in control of the situation. We've got no inclination to sell and we've been strong on that," the Northern Irishman added.
Suarez's camp had sought assistance from the Professional Footballers' Association (PFA) to help in securing a transfer away from Liverpool. However, after studying the case, PFA chief executive Gordon Taylor said it would be impossible for the Uruguayan to leave Anfield under the circumstances.