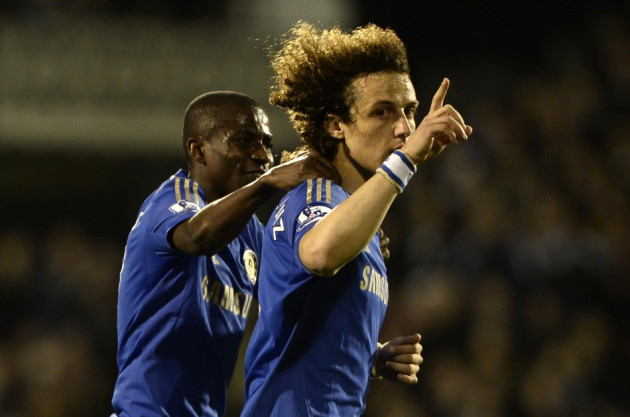 Chelsea pair David Luiz and Ramires appear likely to remain at Stamford Bridge this summer after Napoli confirmed the club are 'unlikely' to sign The Blues duo.
Rafael Benitez was appointed the new manager of the Serie A runners-up earlier
this week, and was understood to be considering bringing the Brazilian pair to Italy, following his successful spell as interim manager at Chelsea.
Incoming manager Jose Mourinho is reportedly considering the future of Luiz, while Ramires has to compete with both Frank Lampard and John Obi Mikel in the Chelsea midfield.
But the pair's agent believes neither will be joining Napoli this summer with Chelsea keen on keeping two of their "key players".
Giulian Bertolucci said: "It's very unlikely that David Luiz and Ramires can go to Napoli because Chelsea don't want to lose them, they are two key players.
"Were Barcelona interested in David Luiz? There was something last summer, but now we have not had any contact with them."
Luiz has been converted into a central midfielder during much of the season under Benitez, providing extra competition for Ramires, who himself has played some of the season in a wide right role alongside Oscar and Juan Mata.
Benitez was the source of much criticism during his spell at Chelsea, but helped the club qualify for the Champions League and win the Europa League this season.
The Brazil international spoke last week of his admiration for the Spaniard amid a heap of animosity from the Chelsea support.
"If you can be professional when everything is against you, that is amazing," he said.
"We won the Europa League and qualified for the Champions League because he is a fantastic coach.
"I learned a lot with him. When you win another European title, of course it's a good season."
Since moving from Benfica in January 2009, Luiz has consistently been linked with a move to Barcelona, a switch that has regularly been refuted.