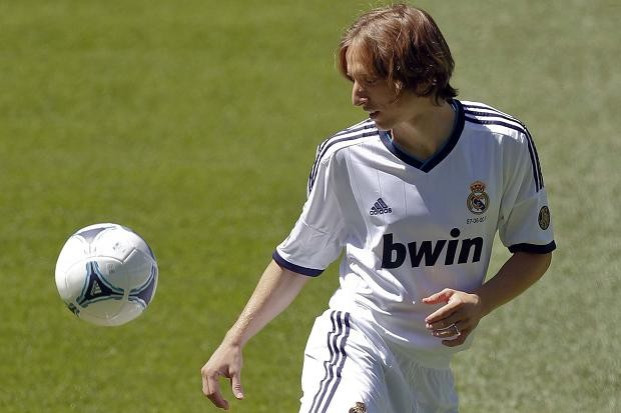 Luka Modric has been voted the worst signing of 2012 by readers of Spanish newspaper Marca, with another former Premier League star Alex Song coming second in the list.
The ex-Arsenal midfielder moved to Barcelona in the summer of 2012 in a deal with €19million but has struggled to make an impact at the Camp Nou and has started just seven league games so far this season.
Despite being one of the top performers in midfield for Arsenal last season, Song has remained behind Sergio Busquets in the pecking order and has been forced to play the majority of games for Barcelona in central defence.
While Song has failed to win over supporters, it is another former north London player who was voted the worst signing of the summer when Modric topped the poll with 33.2% of the votes.
The former Tottenham midfielder is another that excelled during his time in the Premier League but has failed to replicate that form at Real Madrid after finally securing a €45million move in the summer.
Madrid boss Jose Mourinho had chased Modric for some time but has been unable to get the best from the midfielder who has failed to take his chances and is struggling to dislodge the likes of Mesut Ozil and Xabi Alonso.
Modric started 36 Premier League games for Tottenham last season, compared to just eight since joining Madrid, while in his last start he was hauled off at half-time in the 2-2 draw with Espanyol.
While there was bad news for the former Arsenal and Tottenham midfielders, the Premier League did receive some positive press as ex-Newcastle striker Obafemi Martins was voted as the second best signing of 2012.
The Nigerian gained 14.6% of the vote after scoring six goals in 13 appearances and helping Levante climb to sixth in the league after 17 games.
He was beaten only by Barcelona left-back Jordi Alba who has become a permanent fixture in the first team since joining from Valencia in the summer and starring for Spain at Euro 2012.