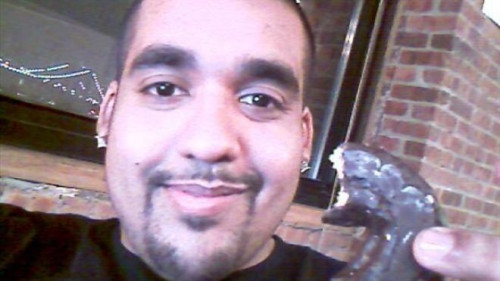 [UPDATE] - Sabu's Sentencing Delayed Once Again
The man who helped the FBI to identify and arrest numerous fellow members of Anonymous, Hector Xavier Monsegur, is scheduled to be sentenced by Judge Loretta Preska in New York.
Monsegur's sentencing is in relation to 12 charges related to computer hacking has been scheduled to take place on a number of occasions: the last time in August.
He faces up to 124 years in prison but due to his cooperation with the FBI, he is expected to receive a much-reduced sentence, and may avoid serving any jail time.
Arrest
Monsegur, better known online as Sabu, was arrested in June 2011 at his home in New York City.
Within 24 hours Sabu agreed to become an informant for the FBI to help them identify members of the online hackivist collective known as Anonymous, and specifically a breakaway group known as LulzSec, of which Sabu was seen as nominal leader.
As well as potentially saving himself a long jail term, Monsegur's decision to cooperate with the FBI was influenced by the fact he was looking after his two nieces.
At a secret bail hearing on 5 August, assistant US attorney general James Pastore told the court: "Since literally the day he was arrested, the defendant has been cooperating with the government proactively."
The following day Monsegur entered a guilty plea to 12 criminal charges, including multiple counts of conspiracy to engage in computer hacking, computer hacking in furtherance of fraud, conspiracy to commit access device fraud, conspiracy to commit bank fraud and aggravated identity theft.
Influential
Monsegur was part of hacktivist collective Anonymous and at one stage he was perhaps the most influential hacker in the world. Inspired by the high-profile and successful attack on the PayPal website, he led others on attacks of other multinational corporations.
His peak may have come when he took control of the Tunisian president's website and defaced it, in protest at the ruling government and in support of the uprising taking place on the ground.
He was part of an elite group of six hackers who formed a breakaway group within Anonymous called LulzSec in early 2011. Having previously attacked computer-security company HBGary Federal, in May of 2011 the group launched 50 days of sustained attacks on high-profile targets.
The charges Monsegur is facing relate to the period between December 2010 and May 2011, including attacks on Paypal, Visa and Mastercard as well as websites belonging to Fox News, the Chicago Tribune newspaper, Sony Pictures Europe, Sony Music Entertainment, PBS, Nintendo, security company Unveilance, the US Senate, and video games company Bethesda Softworks.
LulzSec, Hammond, Dread Pirate Roberts
Giving Monsegur a computer and mobile phone which they monitored all the time, the FBI used their informant to capture members of LulzSec and Anonymous in the US, UK and Ireland - leading to four members of LulzSec being sentecned in the UK in May.
Monsegur was also instrumental in the arrest of Jeremy Hammond, who was last year sentenced to 10 years in jail for his part in the attack on global intelligence gathering company Stratfor.
It has even been suggested that Monsegur was used by the FBI to capture the alleged operator of underground drug bazaar Silk Road Ross Ulbricht (aka Dread Pirate Roberts).
Last week, leaked search warrants for Sabu suggested the FBI had two other informants working for them who were part LulzSec, though it hasn't been revealed who they were.