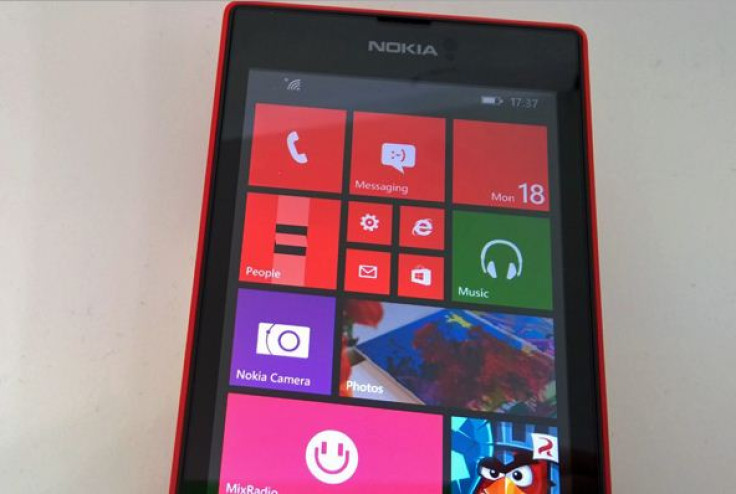 Nokia's budget Windows phone Lumia 525, which did not receive the official Windows 10 Mobile upgrade, has been hacked to run the latest Android Marshmallow version 6.0.1. This was done after the developer removed Windows Phone and UEFI elements from it and flashed kernel bootloader, TWRP and CyanogenMod 13.
However, the CM13 port is at very early stage and quite unstable, with some non-functioning features. The display and ouchscreen work, although it still it needs some calibration. Other key features such as Wi-Fi, modem, sound, virtual buttons for back, windows and search do not work. The hack was done by XDA forum member banmeifyouwant, who has posted a couple of videos.
One video shows CynogenMod logo on the phone screen, as well as Android Marshmallow, About phone status showing CM13 and Android version. The other one showed AnTuTu benchmark for the phone running CM13. Lumia 525 scored 14066 points in the benchmark test.
The port also works on Lumia 520, which carries similar feature like the 525, but has less RAM, at 512MB. The developer originally planned to release an installer and upload source codes but it did not fructify as the eMMC of his Lumia 525 was not working. Head over to the forum development thread to know more about CM13 port.