The Lumia Cyan update is reportedly rolling out for the Nokia Lumia 625, which runs Windows Phone 8.
Along with the announcement of Lumia 930, Lumia 630 and 635 at the Build Developer Conference 2014, Nokia confirmed that the entire Lumia series smartphones running Windows Phone 8 would get an over-the-air update called Lumia Cyan, which would combine Windows Phone 8.1 and new Lumia features into one package.
This includes enhancements to the camera roll and Creative Studio, a new and improved Nokia Storyteller app for sharing video slideshows on social networks.
WPCentral now reports the Lumia Cyan update is rolling out in Thailand starting with Nokia's mid-range smartphone Lumia 625.
According to a screenshot shared by a member of the forum, who claims to have received Lumia Cyan, the update brings Windows Phone 8.1 with OS version 8.10.12397.895.
The Lumia Cyan has already been released as a pilot programme in some regions including Spain and Finland.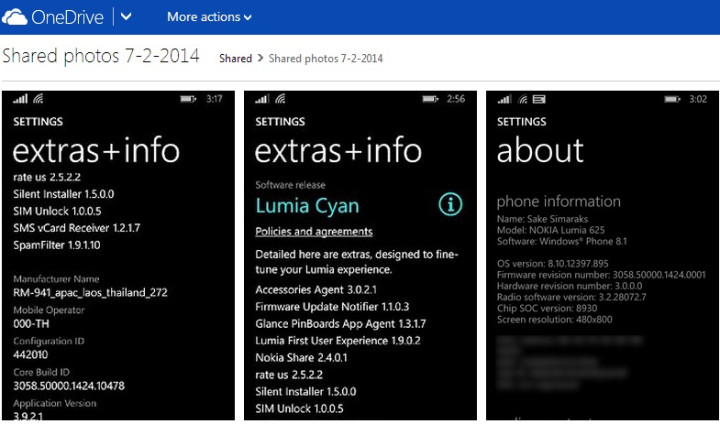 This rollout hints the Lumia Cyan update will not be too far for other Windows Phone 8 Lumia series smartphones, given the roadmap leak by Evleak revealing the Windows Phone 8.1 release schedule for Lumia handsets such as Lumia 920, Lumia 820, Lumia 620, Lumia 520, Lumia 720, Lumia 925, Lumia 1020, Lumia 1520 and Lumia 1320.
The roadmap also shows the update will roll out in July and continue in August. Besides, Microsoft India recently confirmed the Windows Phone 8.1 will roll out for existing Windows Phone 8 users during the first two weeks of July.