Microsoft has confirmed the roll-out of Lumia Cyan update for the Lumia smartphones powered by Windows Phone 8.
The Lumia Cyan software, which integrates Windows Phone 8.1, and new Lumia features will be available globally for Nokia Lumia users across the globe starting today and the roll-out will continue in the coming weeks.
Lumia Cyan Goodies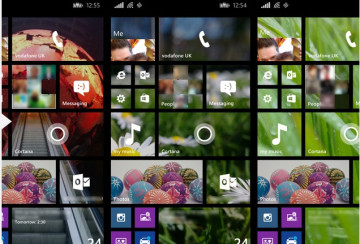 The centre of attraction for Windows Phone 8.1 update is the Start screen background, which enables users to integrate an image with the Live Tiles.
Other than that, the Action Centre offers various functionalities. Users can find all notifications such as missed calls, unread messages and tweets in the Action Centre, which can be accessed by swiping down from the top of the smartphone.
In Windows Phone 8, the notifications are delivered to each app individually and there were chances to miss the alerts in case the app is not pinned to the Start screen. However, in Windows Phone 8.1, all the notifications are shown in Action Centre in a chronological order with a timestamp that suggests when the alert was received.
The Wi-Fi Sense feature automatically connects the Lumia device to the Wi-Fi hotspot around, and helps in saving mobile data and gives more internet connectivity options.
Another key element of the latest Windows Phone software is Word Flow, which Microsoft describes as world's fastest and intuitive smartphone keyboard.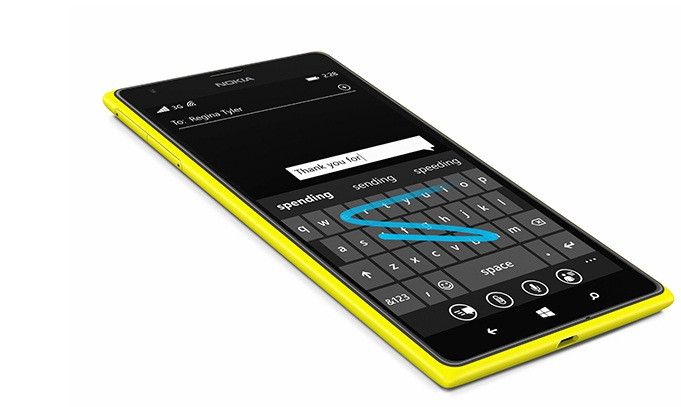 Nokia Lumia users in the US can now enjoy Cortana, the personal digital assistant, with the Lumia Cyan update. Among other goodies are the new Device Search, an updated Internet Explorer 11, and the improved Calendar that tracks users' appointments as well as the weather.
The Lumia Cyan update also brings improvement over the Nokia Camera, Creative Studio and Storyteller apps.
Those who own Lumia 520, Lumia 525, Lumia 620 and Lumia 720 will get a free update to global HERE Drive+. For business users, the Windows Phone 8.1 adds Office for Windows Phone, OneNote notebooks, Outlook, Skype and OneDrive.
Windows Phone 8.1 New Features for Lumia 1520 and Lumia Icon
The latest iteration to Windows Phone 8 includes several changes for Lumia 1520 and Lumia Icon users. This includes, improved audio quality in the videos and camera capabilities with enhanced colours and low light performance, continuous autofocus and improvements to RAW DNG images.
Additionally, the update integrates Screen Share technology allowing users to project content from the aforementioned Lumia smartphones to a TV or projector, and the new SensorCore SDK Beta that enables the apps and gadgets to use the location data, realtime updates and other advanced features.