Egypt Tourism Minister Quits over Appointment of Terrorist who Led Slaughter of 58 Western Tourists
Hisham Zaazou resigns over appointment of Gamaa Islamiya Islamist group founder Adel el-Khayat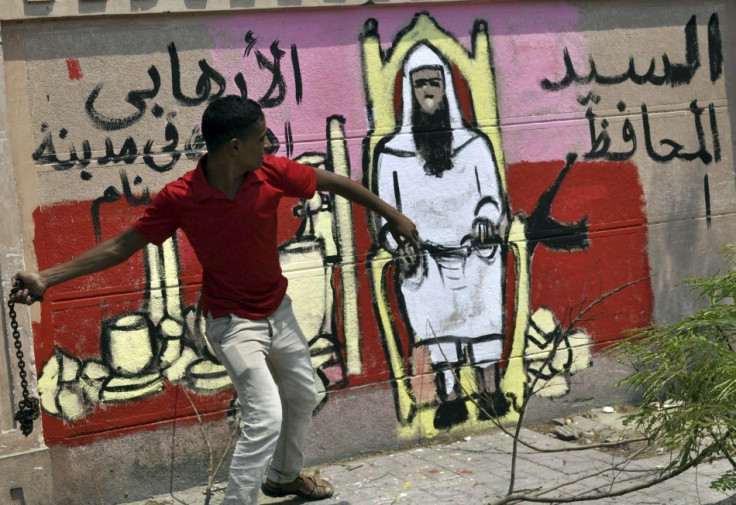 Egypt's tourism minister Hisham Zaazou has resigned over the appointment of a former terrorist leader as governor of Luxor.
Zaazou, a political independent, was reportedly furious about the appointment of Adel el-Khayat, a founding member of radical Sunni Islamist group Gamaa Islamiya.
The group attacked 58 Western tourists and four local people in the Valley of the Kings 10 miles from Luxor in 1997. Although Khayat denies any personal responsibility for the attacks, his appointment as Luxor's new governor has been greeted with widespread shock and dismay.
Much of the opprobrium has come from the tourism industry in Luxor, a city whose wealth and status is carved from the pharaonic ruins which attract millions of tourists every year.
It is reported that Zaazou met Egypt's prime minister, Hisham Qandil, to outline his reservations about Khayat's appointment and tendered his resignation within hours of the meeting despite Qandil's pleas for him to stay.
"Hisham Zaazou insists on his departure and I have not denied it," ministerial spokesperson Rasha Azazi told Ahram Online.
When Khayat's appointment was announced, crowds of hoteliers and tour operators converged on the governor's office in protest.
Tharwat Agamy, the head of Luxor's tourism chamber, claimed the locks would be changed on Khayat's new offices to prevent him starting his new job.
"It is unimaginable that those who plotted, participated or played any role in the massacre of Luxor become the rulers, even if they renounced and repented it," said Agamy.
The elevation of Khayat was one of 17 gubernatorial appointments with many going to members of President Mohammed Mursi's Muslim Brotherhood movement.
The Brotherhood, which is characterised by its hardline Islamist views, now controls 11 of Egypt's 27 states.
Opposition party activists were planning a mass demonstration against Mursi on 30 June, the anniversary of his accession to power.
© Copyright IBTimes 2023. All rights reserved.