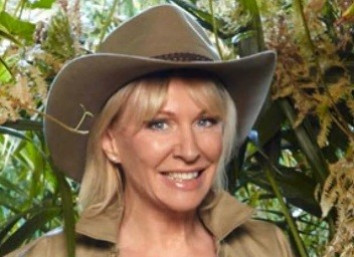 Ostrich anus-munching MP Nadine Dorries can wash away the taste of all the ghastly items she ate on 'I'm A Celebrity' by sinking a pint of 'Mad Nad bitter' - named after the Tory politician.
A small brewery located within her own Mid-Bedfordshire constituency has created the drink to mark the MP's participation in the prime-time hit ITV show.
When she does return from the jungle, Dorries may well be in need of the drink brewed by B&T Brewery. She has felt the brunt of vindictive viewers, who have picked her to carry disgusting tasks in a series of 'bush-tucker trials.'
So far the anti-abortion MP has been buried alive by creepy-crawlies and eaten camel toe, along with the exit chute of the world's biggest bird.
'Mad Nad Bitter' is described as a 'blonde and hoppy' drink which is on sale in the brewery's six pubs dotted around Bedfordshire.
Martin Ayers of B&T Brewery told IBTimes: "We are always looking to bring out new beers.
"Dorries is our MP and we're based in Shefford in the heart of her constituency, where she would be if she was not in Australia. We thought we'd bring out a bitter to celebrate her absence.
"It is a bitter which is apt, considering how people feel about her not being here to represent her constituents. If she would like to try a pint, she would be very welcome to do so."
Dorries was given the moniker 'Mad Nad' by some sections of the media. The Conservative MP, who has a substantial majority, has been unafraid to rock the Coalition government boat by laying into Tory high command. She branded prime minister David Cameron and Chancellor George Osborne "out of touch rich boys."
The pro-life politician vowed to use her stint on 'I'm a Celebrity...' to talk about politics to the the reality show's 10 million-strong audience.
Meanwhile, in Britain, her decision to jet the other side of the world for the TV show drew sharp criticism from critics who say the outspoken blonde politician abandoned her constituents. The Conservative party suspended her as an MP following her announcement.
Dorries is a rank outsider to win the show, which is based on telephone voting.