Apple released the second developer preview of Mac OS X Mountain Lion last week, with updates that include Twitter notifications to further liken the desktop experience with iOS, but will the new operating system run on your Mac when it goes on sale later this year?
With each new release of OS X, Apple cuts off support for older machines, and with 10.8 Mountain Lion some powerful and fairly new laptops and desktops are being ignored, most notably any plastic 13in MacBook from before 2009, and even some Mac Pros.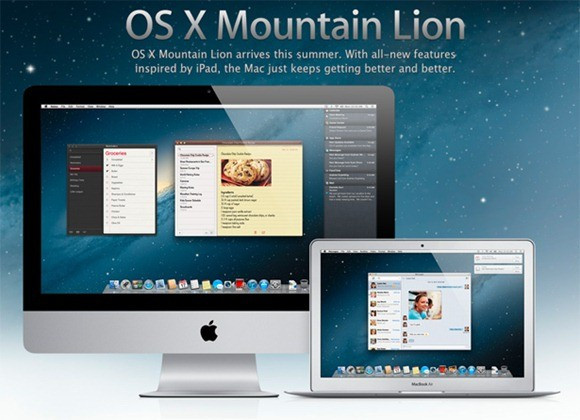 Of course, the compatibility culling is so that Apple doesn't have to spend extra time making sure Mountain Lion works flawlessly with a wide range of older computers, and to keep the file size of the finished product as small as possible.
OS X 10.8 Mountain Lion will work on the following:
Mac Mini - from early 2009 or newer
iMac - from mid-2007 or newer
Mac Pro - from early 2008 or newer
MacBook - must be the 13in aluminium model from 2008, or the plastic model from early 2009 or newer
MacBook Pro - 13in model from mid-2009 or newer, or a 15in model with a 2.2GHz or 2.4GHz processor from late 2007 or newer - and the same goes for the 17in model.
MacBook Air - late-2008 or newer
Xserve - no older than the early-2009 model
A specific release date for OS X Mountain Lion is not yet known, but Apple has stated that the new operating system will be available to buy this summer. IBTimes UK had a play with the first developer preview of Mountain Lion which you can read here.
We liked the iOS-influenced user interface and welcomed the addition of Reminders, Notes and the Notification Centre, all of which have made the leap over from the iPad to the Mac.
Mountain Lion also introduces Messages, which is a complete overhaul of the iChat application and now features integration with iMessages, so conversations had on your iPhone or iPad can be continued on the Mac and vice versa.
Game Centre and Twitter integration have also been added to Mountain Lion after first appearing in iOS, and the latest developer preview update brings Twitter updates to the Notification Centre, further strengthening the relationship between Twitter - which turned six years old this week - and Apple.