Apple unveiled Mac OS X Yosemite at its WWDC conference last June but since then has only been available in beta form to developers and early adopters.
At the company's iPad announcement last night, the company announced that the final version of Mac OS X 10.10 is now available for all to download as a free update (as long as you've already updated to Mac OS X 10.6 or later).
While the updates compared to last year's Mavericks update are not huge, there are some very interesting new features and I have been using them for the last month or so. Here I list the five I think are the most interesting, or at least, have the potential to be interesting:
---
Mac OS X Yosemite: Design
---
The first thing you will notice about Mac OS X Yosemite is the way it looks. Apple has changed pretty much everything from typography to icons and colours with the new look mimicking the flat design language Apple first introduced with iOS 7.
It looks great, and the translucency which Apple's designer have added gives the whole interface a more complete feel.
Compared to Windows 8 (or indeed the new Windows 10) OS X Yosemite feels clean and simple, easy to use. Aside from the look, the other major design change is to the notification centre which now even more closely mimics the notification centre on iOS, adding a Today panel giving you access to weather, calendar and stocks, all of which can be removed or replaced.
I did not use it that much, but for some it could be a handy addition.
---
Mac OS X Yosemite: Continuity
---
This is Apple's big trick with Yosemite in conjunction with iOS 8, allowing users to continue what they were doing on their phone on their laptop or desktop and vice-versa.
That means you can begin writing an email on your phone on the way to work, and as long as your phone is in proximity to your computer (an Apple computer obviously) then you should be able to pick up the half-written email where you left off on your phone. The same is possible with webpages, notes and more.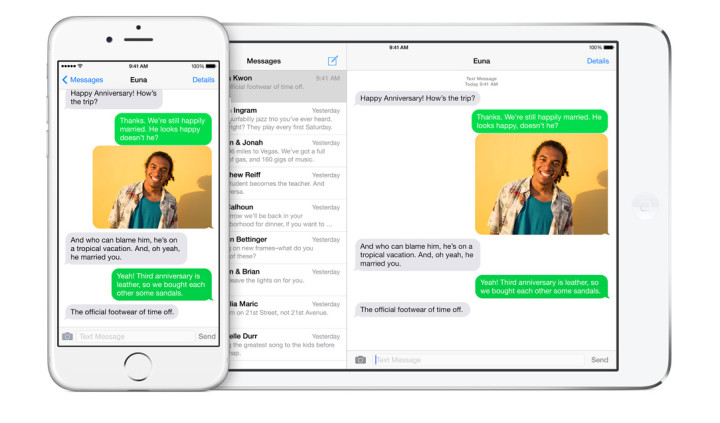 I should say, because while the system - called Handoff - worked, it did not work all the time. I found that on iOS 8, connecting to anything via Bluetooth was difficult, and the system was not very smooth.
This of course could be down to using a beta version of Yosemite and hopefully it will be sorted out in the final consumer release.
Continuity also allows you to automatically share your network connection from your phone or tablet with your laptop and you can even answer your phone calls or text messages (not just iMessages as previously) straight from your desktop.
Again, this did not work very smoothly in my testing but the potential is huge, particularly for people who are deep into the Apple eco-system.
---
Mac OS X Yosemite: Spotlight
---
Apple has updated its Spotlight search feature significantly in Yosemite, now drawing in results from Bing but adding direct stuff like currency conversions, definitions and even weather reports.
You can of course still quickly and efficiently search your entire computer (and iCloud documents) as well as allowing you set granular privacy settings to prevent certain content from being scannable.
This could be the beginning of Apple trying to remove the need to go to a browser for much of the information you need on a daily basis - though that could be a few years away.
---
Mac OS X Yosemite: iCloud Drive
---
Apple is introducing iCloud Drive with Yosemite and iOS 8, and it is the company's attempt to take on the likes of Dropbox comes in the form of iCloud Drive, a cloud-based storage app that syncs across all Apple devices.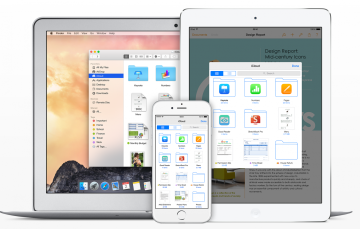 It should be noted that without both Yosemite and iOS running on your devices, you will lose access to your iCloud documents on any other phones or computers you might have running with earlier versions of the software.
Users will have access to 5GB of storage for free with price plans for more starting at 79p per month. This compares well with the 2GB offered for free by DropBox, but not the 10GB given by Box, Microsoft OneDrive's 7GB limit and the 15GB provided by Google Drive.
---
Mac OS X Yosemite: It's Free
---
The best thing about Yosemite is that like mobile operating system updates, it is free.
It is unlikely you will ever need to pay for an operating system update again, with Microsoft following Apple's lead with free Windows updates.
Free, of course, is a relative term, but for now lets just enjoy the lack of payment needed.