Mac OS X Yosemite: How To Download and Install Apple's Latest Desktop Operating System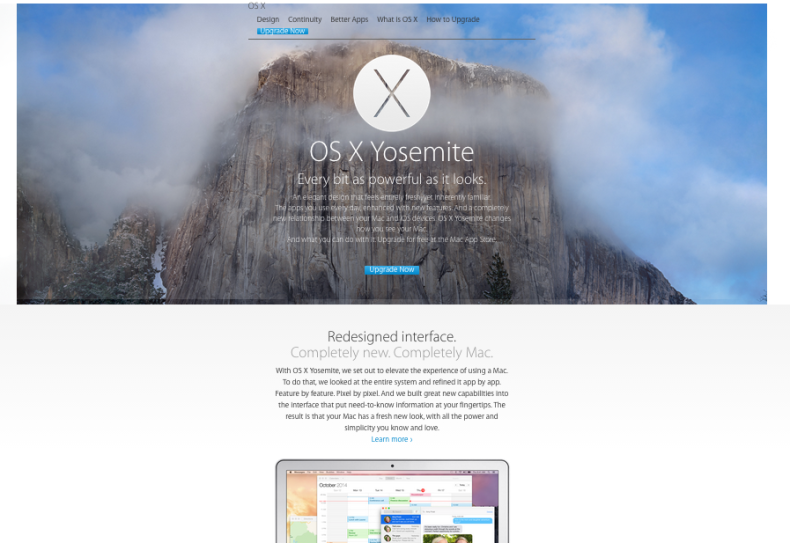 So, you've got a Mac desktop or notebook and are interested in downloading the new OS X 10.10 Yosemite, which comes with a brand new design and look.
If you want to know where to look, go to Apple's Mac App Store and it should be fairly easy to spot. You can get it for free.
Here's the process in a little more detail:
Preparation
Firstly, make sure your Mac can run Yosemite. If yours is an older model, pre-dating 2008, then it's unlikely although there are exceptions.
If you downloaded Mavericks, Yosemite's predecessor, then you are good to go.
Next you'll want to make sure you have sufficent space on your machine to install and run the software. Yosemite requires 2GB of RAM and 8GB of free storage space.
Just a tip: update your existing apps at the App Store, and back up your vital files - even if it's precautionary and nothing bad is likely to happen.
Downloading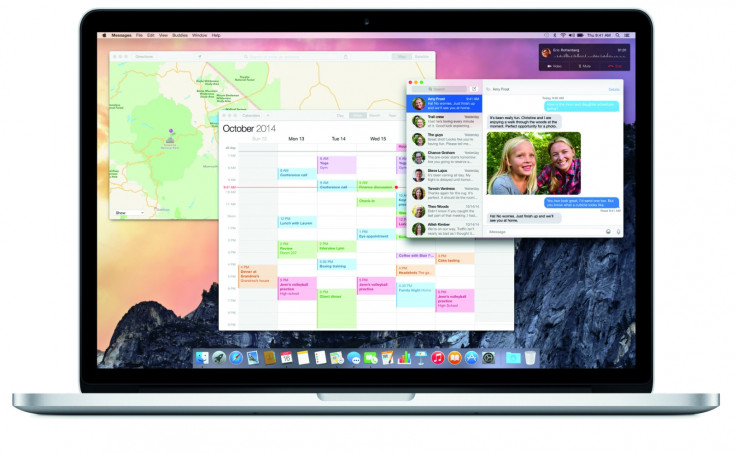 Apple MacBook Pro Yosemite OS X 10.10
Apple
As ever, head to the Mac App Store. OS X Yosemite is likely to be promoted fairly prominently, but if it's not then look at the top free downloads - it's bound to be there.
After you've reached on the Yosemite page, click on the appropriate button you can get it for free.
You'll need to enter your Apple ID and password.
The installer will begin downloading, and will be saved to the Applications folder in your hard drive.
As Yosemite is 5GB, it make take a little while, moreso if you're downloading in the first few days.
Installing
The installer will launch after the download is complete, and you'll have to agree (twice) to the license agreement.
When the thumbnail image crops up, indicating that the installer is read to update your current OS, choose the volume you'd like to install Yosemite on.
Pre-installation will be signified by a grey progress bar, and once that's done your Mac will restart.
After the restart, and a brief appearance from the Apple logo, the Install OS X window will present a blue progress bar.
This part takes around 15 minutes, and when it's done you'll begin the configuration process.
Sign in with your Apple ID, decide whether you want to 'share my location' on the iCloud so the device can be tracked by the Find My Mac service, and sign off an another terms and condtions (twice).
If it's a clean installation, you'll have to enter details, set up accounts. If you're installing over a previous Mac OS, then your time will be cut in half as Apple already knows who you are.
Done
And there you have it. You're running OS X 10.10 Yosemite.