A critically endangered black-crested macaque and threatened warty pigs have been caught by camera traps on the Indonesian island of Sulawesi. Footage from the Bogani Nani Wartabone National Park provides an insight into wildlife living in the largely unexplored rainforest; information that will be critical to conservation efforts on the island.
Camera traps were deployed on the island in April by the Wildlife Conservation Society (WCS) working in collaboration with the Bogani Nani Wartabone National Park authority. Footage shows a macaque "chattering" at the camera, then trying to shake it from the tree. Chattering is a behaviour related to curiosity.
In another clip, a Sulawesi warty pig is seen approaching the camera and sniffing around before walking off. This species is currently listed by the IUCN Red List as threatened, although it is expected to be reclassified as vulnerable in the future as a result of significant declines in numbers through over-hunting and habitat loss.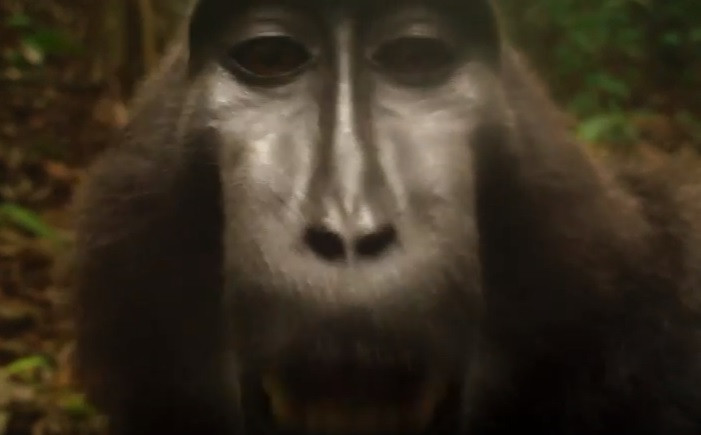 WCS Indonesia country director Noviar Andayani said: "Our initial results are already providing very exciting insights into Sulawesi's unexplored rainforests, as you can see with these quirky characters showing up in the video traps."
Researchers working on the project are still hoping to catch a glimpse of the Sulawesi civet – the island's apex predator. The species has not been seen via camera trap for several years, despite thousands of nights of recording.
The traps were deployed as part of the WCS's first full-scale camera trapping campaign in North Sulawesi. WCS's Northern Sulawesi coordinator, Iwan Hunowu, said: "67% of Sulawesi's mammals are endemic but, if you remove bats, this rises to 99%. There are 72 endemic mammal species. The camera trap results will be critical in informing our conservation strategy."