Macedonia has declared a state of emergency after Skopje and northern suburbs of the country were hit by heavy rain, strong winds and thunderstorms on Saturday (6 August), killing at least 21 people, many of them children. Torrential rain flooded homes and swept away a section of a ring road in the Macedonian capital, while wrecked vehicles were left overturned among the debris. Six people remain missing and more than 1,000 have been evacuated.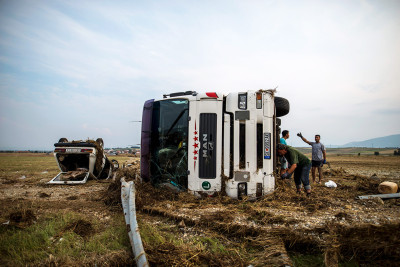 Witnesses told Associated Press how victims had drowned after being trapped in their homes as the storm swept through the area. Police forces, firefighters and army units were sent to the worst-hit areas, which included the villages of Stajkovci, Cento, Smiljkovci and Aracinovo. Mayor Koce Trajanovski described the damage as "the worst Skopje has ever seen" and told AP that the deadly deluge created hazardous painful accumulations within only 20 minutes.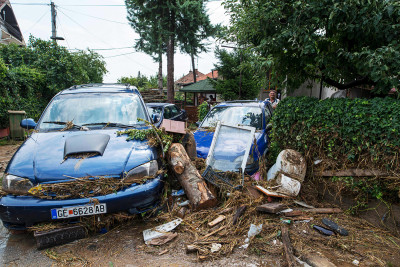 Authorities said at least 5,000 people are in urgent need of food and water. They urged people to stay home and to only drink bottled water which had been provided by emergency services. The rain stopped on Sunday (7 August), with water levels appearing to lower; there were no later reports of flash flooding. EU Enlargement Commissioner Johannes Hahn said on Twitter that the EU stood ready to help.
Heavy winds have also caused disruption in the northern Balkans, with Croatia closing a highway which links the capital Zagreb to the southern coast, according to local media.