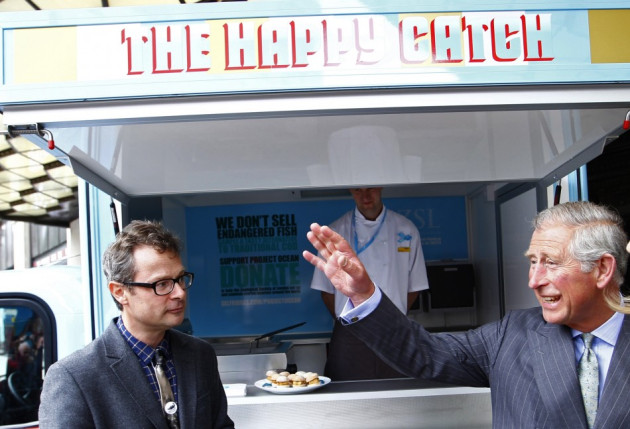 Hugh Fearnley-Whittingstall has abandoned his campaign to have mackerel served in British fish and chip shops after conservationists warned that it was no longer a sustainable species.
The Marine Stewardship Council has removed mackerel from its Fish to Eat list - fish that are sustainable and can be eaten regularly - to a type that should only be eaten occasionally to help preserve stocks.
The council made the decision because of overfishing of the species. Fisheries officer Bernadette Clarke explained that mackerel was moving further northwest in the Atlantic, sparking conflict among fishermen.
"The stock has moved into Icelandic and [Denmark's] Faroese waters, probably following their prey of small fish, crustaceans and squid," she said.
"As a result both countries [Denmark and Iceland] have begun to fish more mackerel than was previously agreed. The total catch is now far in excess of what has been scientifically recommended and previously agreed upon by all participating countries.
"Negotiations to introduce new catch allowances have failed to reach agreement.
"If people want to continue eating mackerel they should ensure they buy it from as sustainable a source as possible."
Celebrity chef Fearnley-Whittingstall began his mackerel campaign in 2011 to encourage fish and chip shops in the UK to serve the fish as "mac babs".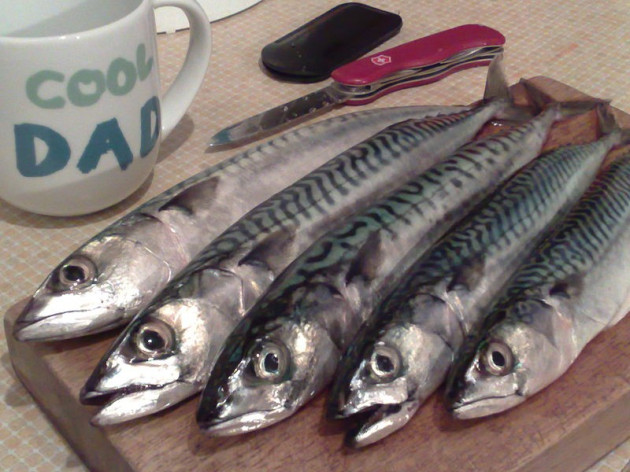 But he has dropped his campaign.
"When we started the mac bap campaign two years ago, mackerel was certified as sustainable and part of a well-managed fishery," he said.
"Unfortunately, things have changed, and politics and greed are getting in the way of common sense. If the countries involved could agree sensible catch limits this could still be a certified sustainable fishery.
"We hope that these so-called mackerel wars can be laid to rest as soon as possible, so we can all go back to eating mackerel again with a clear conscience."
A war over mackerel has been going on since Iceland decided to increase its quota from a few hundred tonnes in 2005 to 145,000 this year. In response, the Faroe Islands also significantly increased its quota to 148,000 tonnes.
As well as mackerel, gurnard has also been downgraded from being a sustainable fish by the MSC. This was because of lack of data on stock levels and scientific advice to reduce catches.
Clarke said: "Gurnard, specifically red and grey, are now classified by scientists as 'data-limited stocks' meaning there is little information available on stock levels and how much is being fished.
Because gurnard have historically been taken as by-catch - accidentally caught when fishing for other species and are not targeted by commercial fishing interests - there are no catch restrictions or minimum landing sizes.
"If the species is to become commercially targeted sustainably, we need to understand the biology of the stocks and manage them appropriately," added Clarke.
Guilt-free MSC sustainable fish
Basa
Basa, also known as tra, catfish or Vietnamese river cobbler, is a freshwater fish that has white meat similar to cod. It can grow up to 44kg in large rivers. The best choice is Aquaculture Stewardship Council (ASC)-certified basa.
Coley
Coley is part of the cod and haddock family. Norwegian and German fisheries for North Sea coley are judged to be environmentally responsible by the MSC. They can grow up to 130cm and can live up to 25 years.
Sole
Sole stocks is managed in such a way that it is unlikely to fall below safe biological levels. It is a very mild and flaky white fish and is often served as sole meunière - where it is covered in flower and pan fried in butter.
Southeast Pacific swordfish
The last stock assessment of swordfish in 2011 showed that levels were in a healthy state and that it was being harvested sustainably. However, it is important not to choose swordfish from the Mediterranean and opt for fish from the southeast Pacific instead. The Mediterranean species is below sustainable level.
Trout
Similar to mackerel, trout is an oily fish rich in omega 3 fats. Farming was introduced in the UK in the 1950s and there are now more than 300 trout farms, with rainbow trout being the most popular. Trout from organic farms is the most sustainable choice as fishing stock densities are lower and it is fed on sustainable feed.