Macron's campaign says it suffered 'massive' email hack on eve of French presidential election
'This operation is obviously a democratic destabilization,' Macron's campaign said.
Leading French presidential candidate Emmanuel Macron's campaign said it has suffered a "massive and coordinated" hacking attack after thousands of internal campaign emails and documents were leaked online. The announcement came late Friday, the last official day of campaigning in the fierce election race and less than 48 hours before polling day.
Around 9GB of data were posted by a user called EMLEAKS to document-sharing site Pastebin, which allows people to post anonymously. It was not immediately clear who was responsible for the hacking or leaking of the documents online.
Macron's political movement En March! (Onwards!) confirmed the hack in a statement on Friday.
"The En Marche! Movement has been the victim of a massive and co-ordinated hack this evening which has given rise to the diffusion on social media of various internal information," the statement said.
"Intervening in the last hour of the official campaign, this operation is obviously a democratic destabilization, as has already been seen in the United States during the last presidential campaign."
En Marche! said the leaked data included "diverse documents such as emails, accounting documents and contracts" hacked several weeks ago from the personal and professional accounts of some of its staff members. It also said many "false documents" were also added to the mix on social media "in order to sow doubt and disinformation".
Macron's campaign said the authentic documents "reflected the normal functioning of an election campaign" and their publication "does not alarm us as to the prospect of any questions being raised about their legality".
"The seriousness of this event is certain and we shall not tolerate that the vital interests of democracy be put at risk," the campaign said. "It is not a simple piracy operation but an attempt to destabilize the French presidential election. It is therefore important to take into account the nature of the leaked documents, to be aware of the fact that a large portion of them are purely and simply false and the motive of echoing this destabilization operation."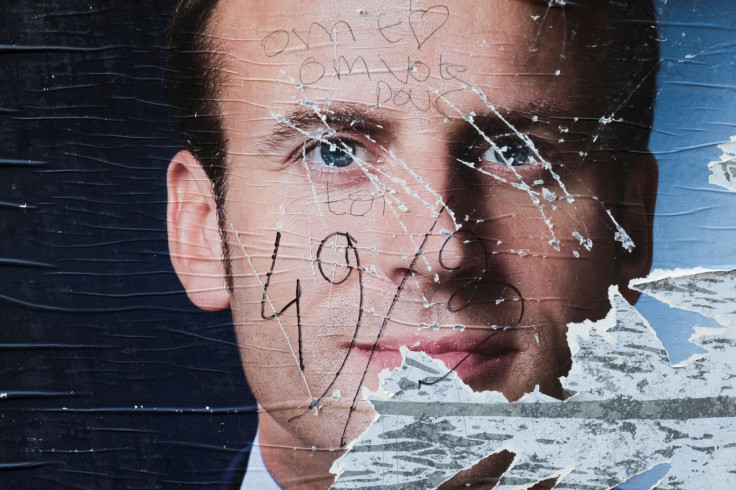 France's election campaign commission said in a statement that it would hold a meeting on Saturday after Macron's team notified it about the hack and leaking of data online. It also asked media not to report on the content of the cache.
Notorious whistle-blowing site WikiLeaks posted a link to the trove of documents via Twitter saying it contained "many tens of thousands [of] emails, photos, attachments up to April 24, 2017".
The organisation indicated that it was not responsible for the leak. However, it noted that the leak was "too late to shift the election" but the "intent behind the timing is curious".
According to opinion polls, Macron has a considerable lead over far right candidate Marin Le Pen and is projected to win with about 62 percent of the vote.
Le Pen's campaign did not comment on the leak but one of her top aides, Florian Philippo, asked on Twitter if the leaked documents "would reveal anything that investigative journalism had kept quiet" whilst promoting the hashtag #MacronLeaks.
Macron's campaign has previously accused Russia of attempting to hack its computer systems during the campaign and using fake news to interfere in the French election. Kremlin dismissed the allegations and denied any involvement.
Cybersecurity firm Trend Micro said in March that Macron's campaign has been targeted by Russia-linked hackers Fancy Bear, which has previously been linked to the US DNC hacks. Researchers said they found evidence that the group was targeting the campaign with email phishing tricks and attempts to infect the campaign's site with malware.
They also added that some digital fingerprints linked these attacks with those that hit the US Democratic National Committee and presidential candidate Hillary Clinton's campaign. Similar techniques were also used to target German Chancellor Angela Merkel's party in April and May last year, researchers said.
Earlier this year, US intelligence agencies blamed Russian President Vladimir Putin of ordering a complex, multifaceted "influence campaign" to denigrate Hillary Clinton, undermine American democracy and boost Donald Trump's chances of winning the election.
The report also warned that "Moscow will apply lessons learned from its Putin-ordered campaign aimed at the US presidential election to future influence efforts worldwide, including US allies and their election processes".
The Kremlin dismissed the report as "baseless and amateurish".
In the wake of the cyberattack, multiple European countries including Germany and France bolstered their cyberdefences ahead of their own elections.
© Copyright IBTimes 2023. All rights reserved.