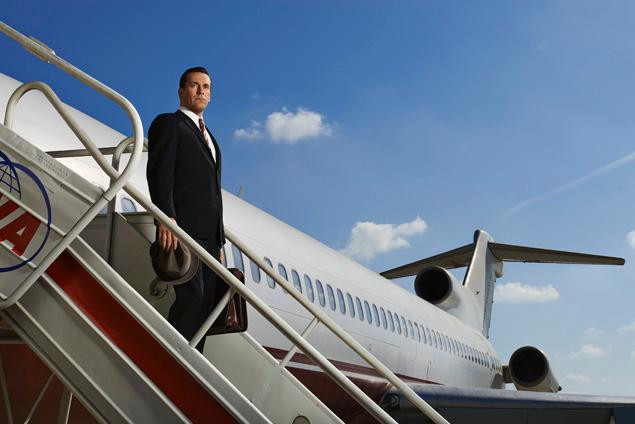 With Mad Men making a return to our screen in a month's time, teasers for the show are being released.
Heightening the anticipation, the first promotional trailer comprises just 15 seconds of film of womanizing ad executive Dan Draper, played by Jon Hamm, looking slick in a suit and fedora, as he descends the stairs of a TWA flight onto a deserted tarmac.
The snippet is set against the background music of Wax Tailor's trip-hop version of the Doris Day track Que Sera Sera.
The song possibly hints at Draper's mental state in the wake of season six's eventful finale which saw his life unravelling.
The trailer for the hit AMC show is characteristically cryptic, but the airport location is no red herring. Filming for the seventh and final series began at Los Angeles International Airport in November on the same day a real life shooting in Terminal 3 left one dead.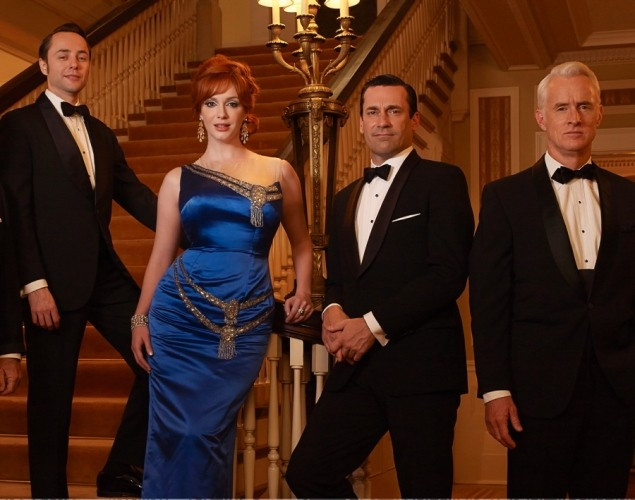 The previous season was the darkest of the show yet, with the violence of the Vietnam War and the civil rights movement mirrored by the show's references to Sylvia Plath and the Tibetan Book of the Dead.
Five seasons on and the central question of 'Who is Don Draper?' is yet to be answered.
The popular Matthew Weiner drama will be split into two batches of seven episodes, with the second instalment airing in 2015.
The final season of Mad Men premieres at 10:00pm, Wednesday 10 April on Sky Atlantic HD.