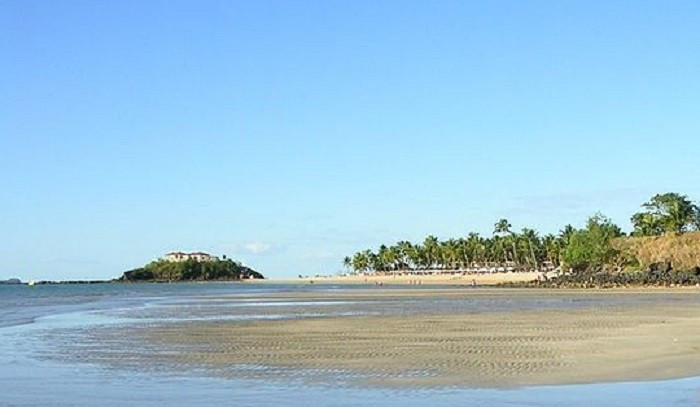 Two Frenchmen have been lynched and burned to death by an angry mob that blamed them for the murder and mutilation of a child in Madagascar.
The two were hunted down and killed by locals on the tourist island of Nosy Be, off Madagascar's northwestern coast, after the body of an eight-year-old boy was found with his genitals and tongue cut off, officials said.
"The rioters launched a manhunt and killed the Europeans," gendarmerie commander Guy Bobin Randriamaro told AFP.
Local police said the two, named only as Sebastien and Roberto, were killed and burned on the popular Ambatoloaka beach.
Randriamaro told Le Parisien that the pair confessed that they were involved in organ trafficking as they were tortured by the mob.
"They suspected the two foreigners of being behind the murder and trafficking of human organs," said Randriamaro. "[The two] confessed under torture."
Another Frenchmen living on the island who witnessed the lynching said that the huge mob, which he put in the thousands, included women and children.
"I saw a huge crowd coming," he said. "The two men were beaten up and thrown into a fire. It's an awful thing to witness. Unfortunately, it was impossible to intervene."
He said he knew one of the victims and identified him as a 45-year-old man who had been staying on the island for a few months. He dismissed claims that the victims were involved in organ trafficking.
"These stories of organ trafficking or body parts cut are just rumours," he said. "The body of the missing child was found on the beach after it was brought back by the sea. He had his clothes on."
Violence erupted when stories spread that a man had been arrested in connection with the boy's disappearance.
A crowd gathered outside the police station where the suspect was being held. One people died and two were wounded in the panic when security forces shot into the air to disperse them.
The crown moved on to torch eight houses before arriving at the home of the French men.
According to local media reports protesters found human organs in a fridge.
The French embassy in Madagascar has urged nationals not to travel to Nosy Be and to stay indoor if already on the island.