Singer Madonna looks set to record an updated version of 1970s disco track Enough Is Enough in further retaliation to new president Donald Trump, according to reports.
The Material Girl hit-maker has yet to respond to the 45th president of the United States calling her "disgusting" after confessing to having had thoughts about "blowing up the White House".
What better way to do so therefore than with music.
Legendary songwriter Bruce Roberts, who wrote Enough Is Enough for Barbara Streisand Donna Summer, has reached out to the 58-year-old to work on a cover, according to TMZ.
Thousands have taken to the streets of cities around the world in protest against Trump in a series of Women's Marches.
Among them in Washington DC was Madonna during which she made her controversial remarks. The people have chosen Enough Is Enough as their rally cry with the track shooting to number six on the US Billboard Dance Club Charts on Friday (27 January).
However, the version currently charting is stripped down using only the chorus.
The publication claims that Roberts – who has also written for Dolly Parton and Sir Elton John in the past – "wants Madonna to rewrite and sing the lyrics, stylising it to express disdain for Trump's policies.
"He doesn't want to make this a personal attach on Trump, but rather a statement that he's taking the country in the wrong direction."
It is believed that "Streisand and Summer's vocals on the chorus would be left on, with Madonna added as well."
Both Roberts and Madonna failed to respond to requests for comment by the gossip website.
Meanwhile, Madonna is not the only celeb who has taken umbrage with Trump.
Actress Meryl Streep hit out at him while accepting a gong at this year's Golden Globe Awards.
In a six-minute address, she denounced his campaign rhetoric and criticised him for mocking a disabled journalist.
She said: "There was one performance this year that stunned me. It sank its hooks in my heart. Not because it was good, there was nothing good about it, but it was effective and it did its job.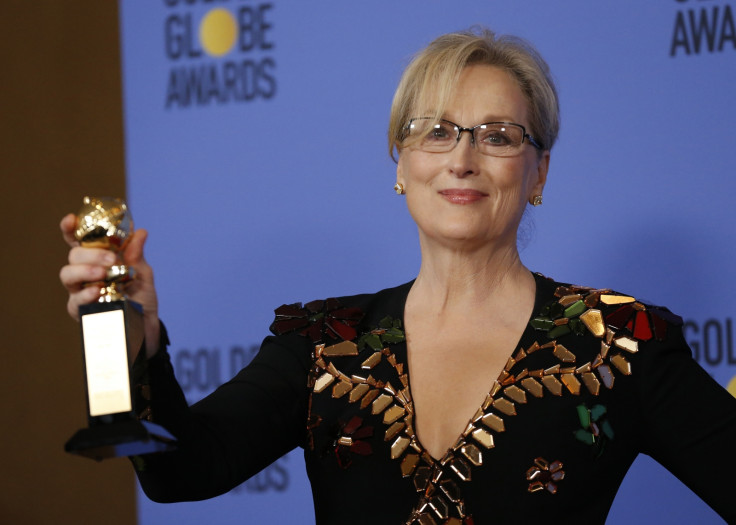 "It was that moment when the person asking to sit in the most respected seat in our country imitated a disabled reporter. Someone he outranked in privilege, power and the capacity to fight back."
Her comments were in reference to a rally by Trump in November 2015 during which New York Times reporter Serge Kovaleski, who has a condition that affects his joint movements.
Trump has always denied he was mocking the reporter.
Shia LaBeouf was also recently arrested at an anti-Donald Trump protest in New York.