Madonna 'thrilled' to be a mother again after two-year wait to adopt twins Esther and Stella
The pop-star posted an adorable picture with her twins on Instagram to share the happy news with fans.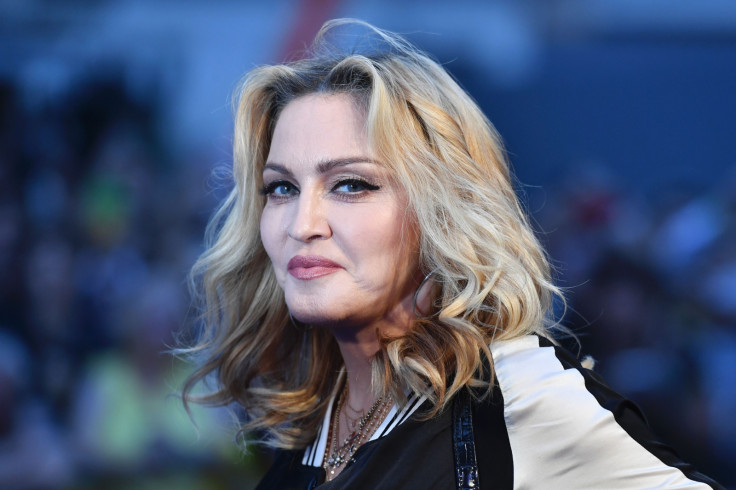 Madonna's family welcomed two new members last week when the singer returned home with her newly adopted twin daughters — Esther and Stella. Following a two-year-long adoption process the 58-year-old was finally given legal custody of the children.
The songstress couldn't contain her emotions as she flew back to New York with her twins from their birth country of Malawi. "She is beyond happy about her children. It was an extremely long process, but Madonna is thrilled it's complete," a source told ENews.
The pop-star might be juggling between her career and family life — she was already a mother of four before the twins came home — but that has not deterred her from going ahead with the adoption.
"She loves being a mom, fashion icon and performer," the source said. "Madonna believes in adoption and if she had more time she would have many more children. She can't wait to be their mother and help them grow into strong, intelligent children."
Once the adoption process came through, the Like A Virgin singer shared the happy news with her fans and followers on social media last week. She shared an adorable picture with the twins as they strolled along a country road holding their mother's hand.
"I can officially confirm I have completed the process of adopting twin sisters from Malawi and am overjoyed that they are now part of our family," the pop-star captioned the Instagram photo.
"Thank you also to my friends, family and my very large team for all your support and Love!" the post concluded.
The adoption of Esther and Stella has reportedly been a long and arduous process. Madonna had filed for the adoption paperworks two years ago and finally on 25 January, the singer reportedly applied for the custody of her girls in the capital city of Lilongwe.
"You could see the motherly love from Madonna to the girls. They were so happy and Madonna was showing all her motherly instincts. She let one of the girls take off her glasses and put them on. They are very happy together," the judge, who gave Madonna legal custody of the twins, told MailOnline.
Madonna's recent addition to her family marks the third time the songstress adopted Malawian children. Esther and Stella's siblings David Banda and Mercy James were also adopted from Malawi in 2006 and 2009.
The pop star has two other children, 20-year-old daughter Lourdes and 16-year-old son Rocco from previous relationships.
© Copyright IBTimes 2023. All rights reserved.