Maersk and IBM want 10 million shipping containers on the global supply blockchain by year-end
A pilot involved the shipping of Schneider Electric goods from the Port of Rotterdam to the Port of Newark.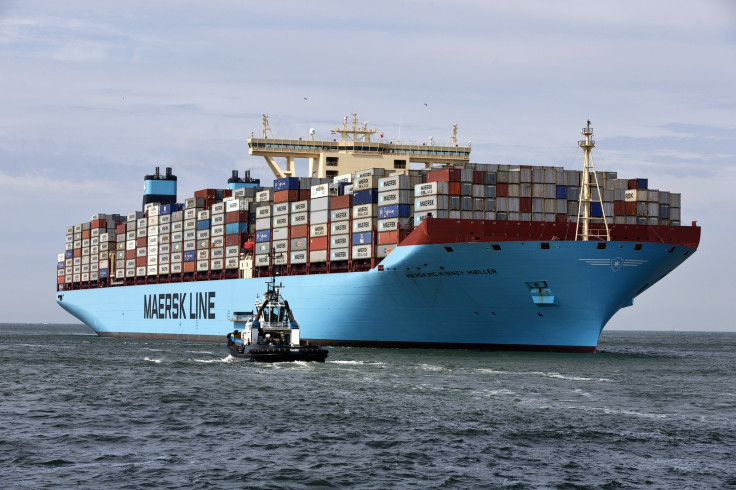 IBM and Maersk, the largest container ship operator on the planet, have completed an end-to-end digitised supply chain pilot using distributed ledger technology. The blockchain, deployed using Hyperledger Fabric, will begin scaling a network of shippers, freight forwarders, ocean carriers, ports and customs authorities later this year.
There are some compelling metrics. Of the 70 million containers shipped each year, the goal is get 10 million of them on this blockchain by year-end, said IBM. Container shipping equals about half the value of all maritime trade – a large chunk of global GDP. IBM reckons that going entirely digital could save shipping carriers about $38bn per year.
In carrying out a test case using avocados from Mombasa to Rotterdam, IBM calculated the cost of the movement of the shipping container itself was about $2000. The cost of the paperwork associated with it comes to $300, so an estimated 15% - 20% of costs can be put done to this and similar inefficiencies around timing and visibility.
The latest pilot involved a consignment of goods from Schneider Electric. The blockchain shadowed the entire process from raising a purchase order to the goods being delivered, which can take as long as 60 days. In this case an empty container arrived at a Schneider facility in Lyon and was loaded with electric goods. It was then taken by truck to Rotterdam where a customs declaration saw it enter the water. It reached Newark on 23 February where customs signed off on the import declaration and it was then moved to the consignee, in this case Schneider's facility.
Ramesh Gopinath, a vice president at IBM said: "Every relevant document and approval was captured on the blockchain. It had to be a shadow by definition; customs are going to use whatever they are going to use as the standard process, but our system took it through the entire process.
"We are announcing this so we can now start to scale and get others to participate. This is a solution for industry, not just Maersk. Customs and other carriers will come on and they will all be running their own blockchain nodes. That will happen as part of bringing this into production later this year."
Gopinath said later this year there will be clarity on who will be running nodes on the network and how participants will engage with the permissioned system. "I expect all the large participants to run nodes. In the pilot customs signed off with just an iPad and I can imagine a farmer using a mobile phone to sign off on transactions.
"Who runs nodes, who basically just engages the system, let's say, using a mobile phone or a web app or whatever - those are all things that we will understand as part of rolling this out. In terms of how soon, I can give you sense of what we are thinking. Some 70 million containers are shipped every year; we would love to get to 10 million containers by the end of this year. That is a goal that we have."
Blockchains have been identified as good way to cut the Gordian Knot of trade finance and supply chains. There are many consortium efforts, such as R3 looking at this, and some startup innovation too, such as Skuchain. So will Maersk/IBM look to interoperate?
"In my view there are two classes of solutions you can have that transform the global trade world," said Gopinath. "One has got to do with everything around the flow of goods; the other is the flow of the money associated with it, the financing and all that. Both will eventually come together, but in this particular case, this is really putting foot forward in terms of the actual physical movements of goods, knowing where things are; where are my flowers, are my vaccines being kept at the right temperature and so on."
There is an industry standard API for the centralised sharing of data and shipping information via the cloud, which was originally conceived by Frank Heijmann, head of trade relations, Customs Administration of the Netherlands, and David Hesketh, head of customs research and development, HM Revenue and Customs.
Referring to that Gopinath said: "Under the hood of this, the data on the blockchain is distributed. But in terms of consuming this information and knowing where things are, this should be as simple as using a software services application like mail. That's idea behind standard APIs that let you get to this in seamless fashion."
The concept has been tested over the past year or so using shipments of flowers to Royal FloraHolland from Kenya, Mandarin oranges from California, and pineapples from Colombia into the Port of Rotterdam.
The Schneider Electric pilot also involved the Port of Rotterdam, the Port of Newark, and the Customs Administration of the Netherlands under an EU research project. The U.S. Department of Homeland Security Science and Technology Directorate, and U.S. Customs and Border Protection also participated in this pilot, as did Damco, Maersk's supply chain solutions company.
© Copyright IBTimes 2023. All rights reserved.