In 1923 Edward XIII's former mistress Marguerite 'Maggie' Meller shot her husband, an Egyptian prince, dead with three bullets in the Savoy hotel.
However, she walked free the following year instead of being sentenced to death because of the scandal her execution would have caused.
Meller, who became a Princess after marrying Ali Kamel Fahmy Bey, was Edward VIII's first lover.
A Channel 4 documentary, Edward VIII's Murderous Mistress, follows historian Andrew Rose and his investigation into the relationship, and how Meller was found innocent of murder despite the overwhelming evidence against her.
In 1918, Meller was Edward's lover in Paris during the final months of WWI. She was a high-class courtesan with whom the then-Prince of Wales had an 18-month relationship.
Six years later, Meller and her husband began arguing in the hotel restaurant and later that evening, a porter heard shots and rushed in to find Meller hysterical, shouting "I've shot him". Soon afterwards she was charged with murder.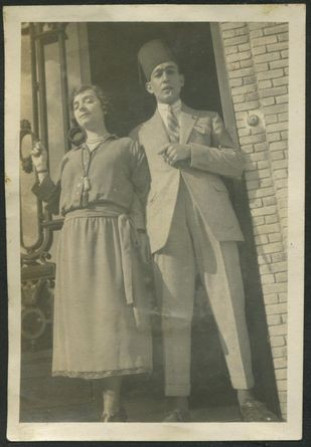 However, her trial threatened to expose her relationship with the prince and would have damaged the future king's reputation.
Lord Curzon, who was foreign secretary at the time, wrote to his wife about rumours he had heard: "The French girl who shot her so-called Egyptian prince in London and is going to be tried for murder, is the fancy woman who was the Prince's keep in Paris during the war, and they were terribly afraid that he might be dragged in. His name is to be kept out."
Meller had a poor upbringing and slept her way to wealth, a jury heard during a ten-week trial. The public was convinced she would end up in a hangman's noose.
In the film, Rose asserts Meller had racy love letters to prove her relationship with Edward and that she used these as a bargaining chip for her life.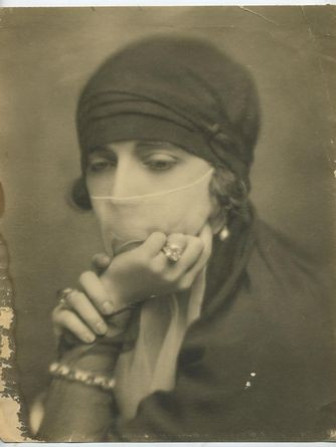 Through meetings with the director of public prosecutions, Sir Archibald Bodkin, Meller traded her bedroom secrets and promised not to mention the prince in the trial in exchange for her freedom.
Her defence lawyer, Edward Marshall Hall, said Ali Fahmy Bey was a vicious and perverted husband, and that when she told him she wanted to leave, he went mad and she shot him in self-defence.
Hall played on the public's prejudice and presented the Egyptian prince as a foreigner who abused his western wife.
The judge was swayed by Hall's argument and in his closing speech, told the jury: "We in this country put our women on a pedestal: in Egypt they have not the same views." After an hour's deliberation, the jury found her innocent.
Meller returned to France and died in 1970, aged 80. Edward went on to abdicate the throne for another of his mistresses - Wallis Simpson.
Edward VIII's Murderous Mistress is on Channel 4 at 9pm tonight (Tuesday).