Magnum Photos has launched its 70th anniversary program in New York City in conjunction with this year's AIPAD fair, with an exhibition of photographs taken during the early years of the agency in the city between 1947 and 1960.
Early Magnum: On & In New York combines classic images taken in the 1950s by Magnum members such as Bruce Davidson, Elliott Erwitt, Erich Hartmann and Dennis Stock along with archival pictures from the agency's New York office. This exhibition portrays the workings of the organisation and its community of enterprising members in dialogue with the city that has been Magnum Photos' US home and a source of inspiration since its founding in 1947.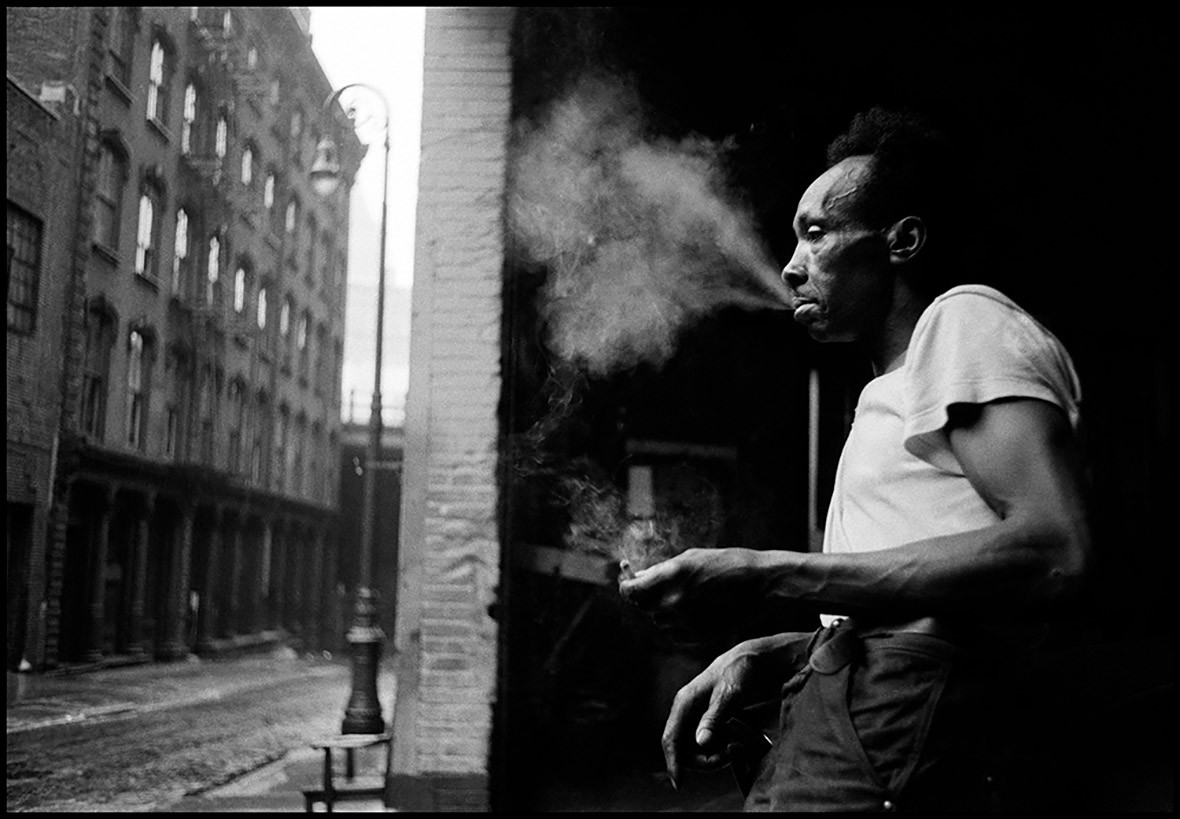 As the story goes, Magnum Photos was founded over a magnum of champagne at the Museum of Modern Art by Robert Capa, and took its name from that particularly generously sized bottle. Empty magnum bottles (see office photo, below) serve as a reminder of Capa's favourite drink.
After opening a bureau in both Paris and New York in 1947 (the New York office was first run by Rita Vandivert, wife of photographer William Vandivert), the agency's independence reshaped the relationship between magazines and photographers, allowing photographers to reclaim the copyright.
Included in the exhibition are estate-stamped prints and signed contemporary prints of some of Magnum's best-known images of the city and its inhabitants, such as Davidson's intimate portraits of the youthful, self-possessed members of a Brooklyn gang, Stock's iconic image of James Dean in Times Square, Erwitt's image of his wife and first child, and Arnold's Harlem Fashion show. Prices range from £641 to £7,619 ($800 to $9,500)
Early Magnum: On & In New York is on show at The National Arts Club, New York until 29 April 2017.